What in the world do running and homelessness have to do with each other? You might be surprised.
Up and Running Again is a nonprofit organization based out of Orange County, California with an interesting mission: "to assist people seeking to overcome economic poverty by training them to complete a half-marathon. The goal setting and sense of accomplishment it inspires translates toward a path of lifelong success."

Coaches from Up and Running AgHain have partnered with Women's Recovery at Anna Ogden Hall for the past five years, and they've added a group at the Center for Women and Children in Coeur d'Alene as well.
Heather was part of the group at Anna Ogden Hall several years ago and has come back each year to volunteer. Because it made such a significant impact on her recovery journey, she loves encouraging other women to stay the course.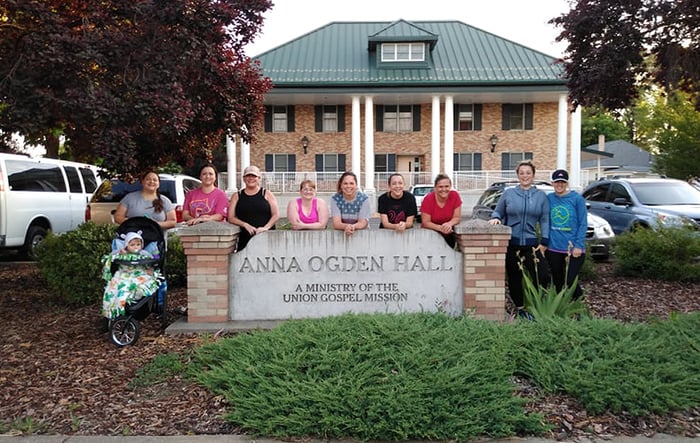 "Honestly, I think that running was 90% of pushing me into total recovery because it just completely changed my life, my lifestyle, my mentality… I seriously was convinced that I was absolutely worthless, that I was… I wanted to die," Heather said.
"You can do it!" – Coach Kelly, Up and Running Again
"Everything I thought about myself changed because I went into it just knowing in my mind that I couldn't do it, but then every single day, I woke up and I did it. And I did it. And I did it. And then I ran 13.1 miles. And I did it. It just showed me that I can do anything. I might say something about myself. The world might say something about me - that I can't do it - but when the Lord is with you, you can really do anything. And he was by my side. He was running with me.
"Seeing that I am capable of that showed me that I am capable of having a good life. I'm capable of holding down a job, being a good person, going back to school, pursuing my dreams that I never thought I could do. It just showed me I really can do anything because I did NOT think I could ever run, and now, I'm a runner!"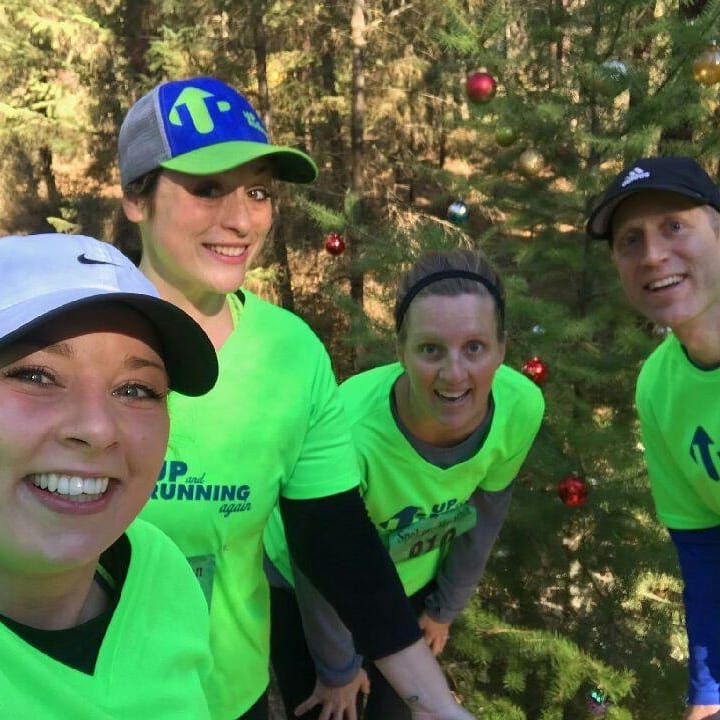 Aeriell, Heather, Amy and Coach Kelly Klossner celebrate finishing a half-marathon.
That's not to say it was easy. Heather completed 54 training runs (most of them in the wee hours of the morning) and had near perfect attendance. At the end-of-season banquet, she won an award for making the most improvement of anyone in her group.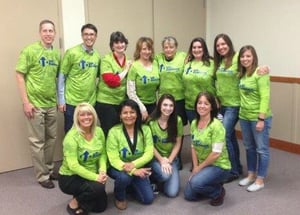 "Attendance is critical," said Coach Kelly Klossner, who is starting his sixth year with the Spokane group. "We're building a wall, a big pile of bricks. Each run is a brick. We don't want any gaps. Every run is important."
Kelly and his wife, Amy, established a theme for this year's training: The battle belongs to the Lord. Kelly talked about the Israelites' battle with the Amalekites. As long as Moses held up his hands, the Israelites were winning, but his arms got tired. When he lowered them, the Amalekites were winning. So Moses sat down on a rock, and Aaron and Hur held up his hands – "one on one side, one on the other." The battle was God's, and at the same time, Moses' friends stood right beside him to accomplish God's will.
"It's not really about the running," Kelly said. "It's seeing how God uses these things – even running – to strengthen our walk with him."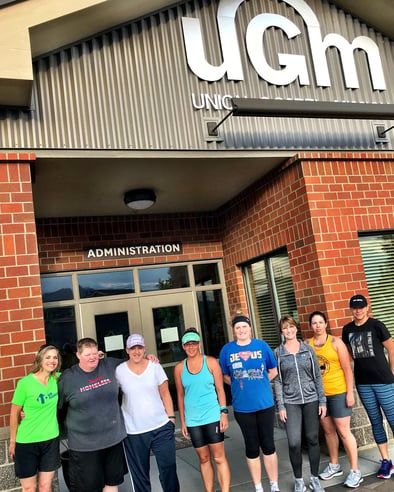 This year, both the Spokane team and the Coeur d'Alene team have the same end goal in mind: the Scenic Half-Marathon in Sandpoint, Idaho, on September 15, and they'll be meeting up to train together on Saturdays.
Amanda, who is participating for the second year, said: "When I first started, I couldn't even run a block. I only ran if someone was chasing me. I'm not a runner. I still don't love running, but the camaraderie was the coolest part." She also completed the Spokane Half Marathon last October.
Coach Kelly gave 5 reasons to participate:
Discipline. Getting up at 5:45 a.m. 4 days a week is going to strengthen your self-discipline.
Self-confidence. Just like Heather said, she went from "I can't" to "I can."
Team. Everyone encourages each other and roots for each other's success.
Patience. You can't rush this training. It's slow, incremental improvement, which is a lot like life as a whole. You literally have to take it one day at a time.
Conquering fears. Coach Kelly referred to Zach Williams' song, "Fear Is a Liar": Fear says "you're not strong enough to put up a good fight," but God says his grace is sufficient.
Women who keep up regular attendance at training receive free registration and new running shoes, thanks to incredible partnerships with Fleet Feet Spokane and Fleet Feet Sports Coeur d'Alene.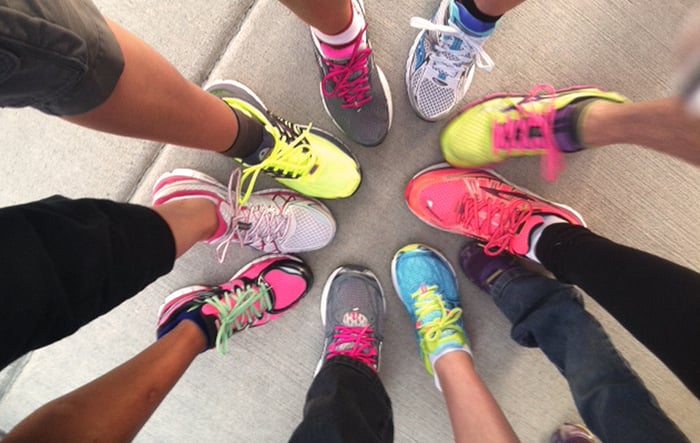 The Spokane group started with 5 runners in 2014. Last year they had nine runners, plus nine volunteers.
Coach Kelly encouraged the women considering this year's training with his personal story. He is in the midst of training for the Boston Marathon, and as is inevitably the case, there have been setbacks, times when he hit a wall or just didn't feel like pursuing such rigorous training. His personal mantra is "not my strength, Your strength," which spills over into every area of his life.
As Heather said, "When the Lord is with you, you can really do anything."
Holistic Recovery involves the physical, social, emotional and spiritual. Perhaps you are a runner or fitness guru. Perhaps you're a yoga instructor, financial advisor or Bible study teacher. We need all types of volunteers to come alongside our residents as they journey in their recovery. Click the link below to sign up for a volunteer orientation.