Greg Barclay has been UGM's Director of Volunteers for more than 13 years and has overseen exponential growth, both in our volunteer workforce and in the ministries they make possible. He recently answered a few questions about his journey into this work and what volunteers mean to him and to UGM.
What was your career background before coming to the Union Gospel Mission? What brought you here?
Since I was 12 when my friend's father took me up in a small airplane, it was my goal to be a pilot someday. I started college with the intent of pursuing a career in the airlines, but found out very quickly that there was no way I could afford the flight training to get to that point.
That was when I discovered Air Force ROTC, where they were offering a limited number of pilot slots. If I could secure one of those slots I would be assured of a position in Air Force pilot training. I did get the pilot slot, graduated from Central Washington University, and entered the Air Force.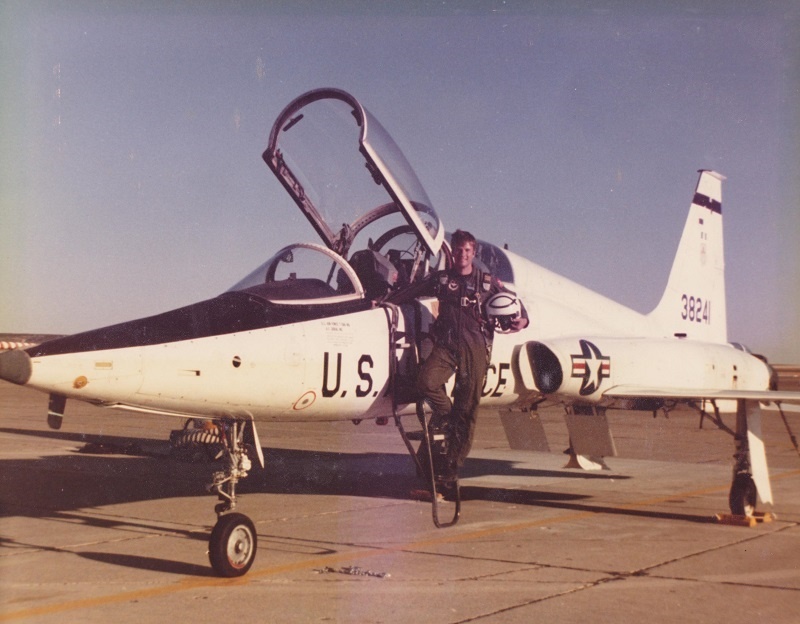 After a year of pilot training I was assigned to fly the KC-135 air refueling tankers. It wasn't my first choice, but it ended up being the best assignment I could have been given. In college I rededicated my life to Jesus, so I wanted to use my flying experience as a missionary pilot someday. Circumstances kept me in the Air Force for 22 years, which took the missionary pilot possibility off the table. I like to tell people that God let me do the pilot part and now he is letting me do the mission part, just not at the same time.
After moving several times and flying all over the world, my last assignment "landed" me in Spokane at Fairchild Air Force Base. When it was time for my re-assignment, I decided I didn't want to move anymore, so I retired from the Air Force and looked for a civilian flying job, not with the airlines. I took that off the table because you are gone 15-18 days a month as an airline pilot.
When that didn't pan out, I looked for employment doing some kind of ministry. That was when I found out about a new position at UGM for a Director of Volunteers.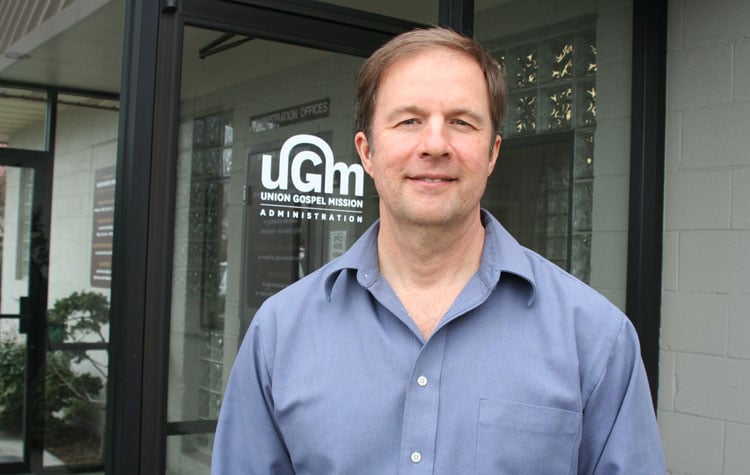 What was the volunteer program like when you got here?
There wasn't really an organized volunteer program or process to become a volunteer. It was mainly working with people who came through our doors wanting to volunteer and the staff scrambling to find something for them to do. There were about 50 names on a spreadsheet that were considered consistent volunteers when I started in 2005. Compared to where we are at today with over 500 consistent (aka "High-Impact") volunteers in a database, I'd say we have come a long way.
What has changed the most?
There has been a huge paradigm shift in this ministry when it comes to volunteers. Before, if there was a need, staff would attempt to hire someone to meet a need. Now the question is asked if a volunteer could meet that need.
Our High-Impact volunteers agree to serve at least 4 hours per week or more. In addition, we also have over 500 short-term volunteers: meal servers, chapel providers, groups, community service, etc.
With over 1,000 volunteers throughout the ministry the staff can do way more. If you added up all the hours of our volunteers it would equate to over 60 full-time staff positions. In other words, it works having volunteers.
The other big change is the process to become a volunteer. The first step is to sign up and attend a volunteer orientation, which is followed by an application and an interview. Once they are placed in a department to serve, they are scheduled and expected to show up. We highly value our volunteers and empower them to make a difference.
Have you ever seen a volunteer "match made in heaven," where the perfect person showed up to serve right when they were badly needed?
All the time. That is what makes my job so fulfilling; "matching people's gifts up with our needs" is our motto. There are many examples of volunteers being placed in the perfect spot for them and for us. We have some amazing lay counselors, case managers, reception, and children's ministry volunteers. For example: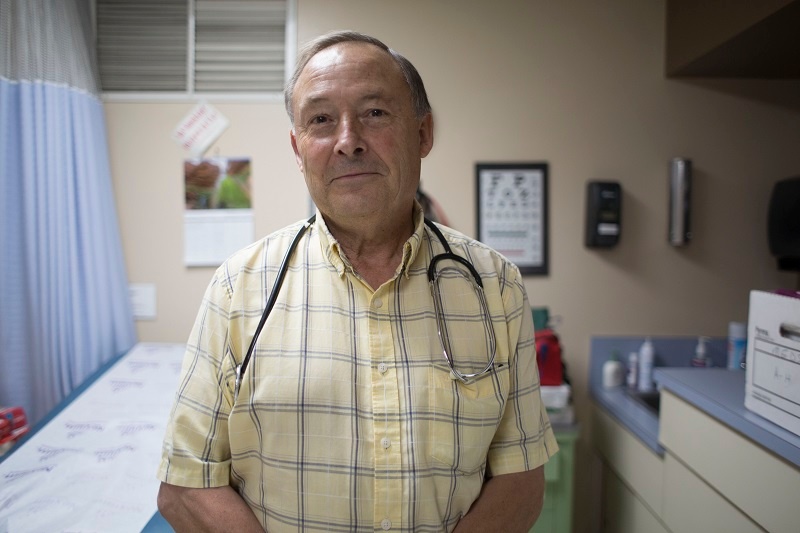 Ward is a retired doctor who came to us when a clinic he volunteered in at the House of Charity underwent some changes. Once he got plugged in, he never turned back. He loves what he can contribute and what he received in return. For many years we have only had a Wednesday medical clinic, but with Ward's vision in connecting with medical students he saw the need for a Saturday clinic. It has been going strong for several months now, and the benefits have been amazing, not only for the guests and residents but for the volunteer medical students who come here and see God working in powerful ways.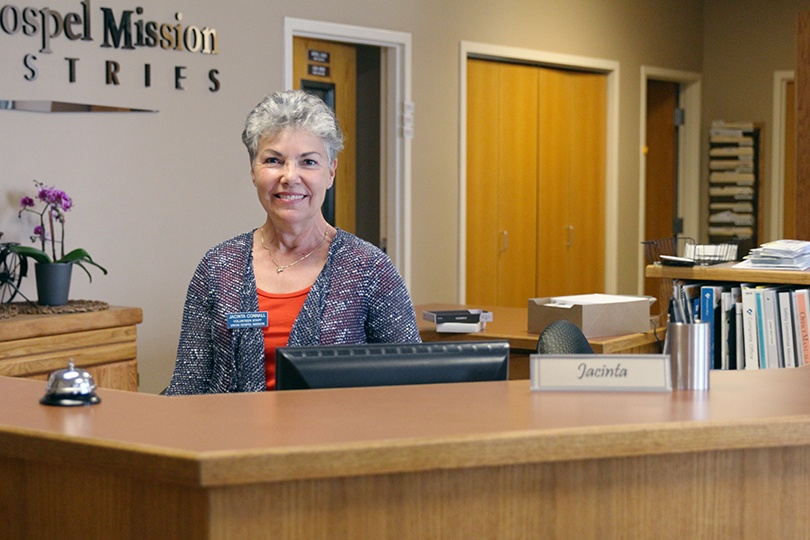 Jacinta is a volunteer in our eye clinic and at our front office reception area. She thrives in both areas, but especially at the front office. She answers the phone and greets the public with a smile and connects well with the staff that work here. She has learned the position so well that the supervisor doesn't need to be there. She trains new volunteers, which really takes a load off Shelly, the front office supervisor. These are the leader volunteers every organization dreams of, and we have several throughout the ministry.
How about the opposite – was there a time it was really hard to find a match, but you finally placed someone in a great position?
It's been hard to find Thrift Store volunteers. Most people who want to come to serve want to work directly with the homeless in some capacity. I tell people that the Thrift Stores are a really fun place to volunteer and they impact the ministry in a huge way. Those who have gone on to volunteer there love it and have stayed for a long time.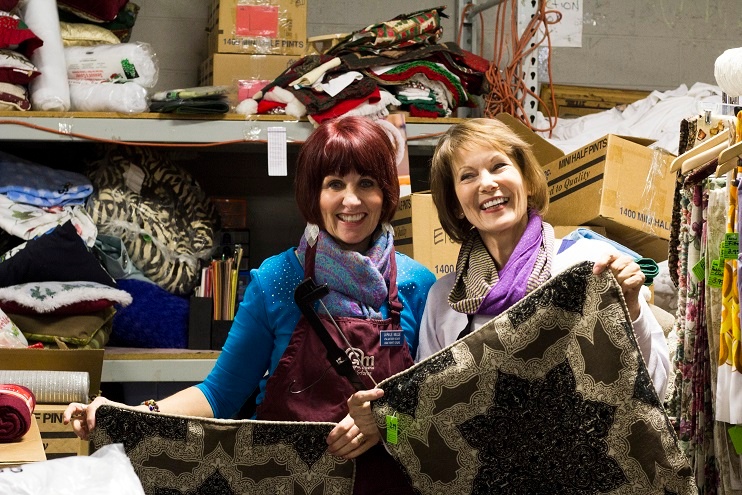 Volunteers can be found at all UGM locations. Where do you see the greatest potential for ministry growth through volunteers?
There have been some areas that have grown so fast that they are running out of spaces to put a volunteer. With that said, some of the greatest needs are in the following areas:
Tell us about what you do directly with residents in the recovery programs. What have you learned from that experience?
Even though my "job" is the Director of Volunteers, my heart is to connect with the residents. I've always wanted to be on the counseling team, but that requires a master's degree.
Soon after I started working here, I developed a class called Discovery which was incorporated into the LIFE Recovery Program curriculum. It shows someone who is interested in Christianity the reasons we believe what we believe. It's an evidence-based class answering the tough questions people have when questioning the faith. There is also a portion of the class looking into the creation vs. evolution debate and why the biblical worldview makes sense based on the evidence.
I have learned that the power and truth of the gospel can stand on its own. If people have an open and teachable heart, the evidence, prompted by the Holy Spirit, will guide them to that truth.
What Scripture or truth do you go back to over and over again for encouragement and/or guidance?
Not really one specific Scripture. I just feel that it is important to spend time every day reading God's Word. I have a goal to read through the Bible every year. You can't get God's Word in your heart unless you put it in your hands.
What do you do outside of work to recharge?
Spending time with my family is number one. I have a wife of 30 years (Kerri), three adult children, and 8 grandkids.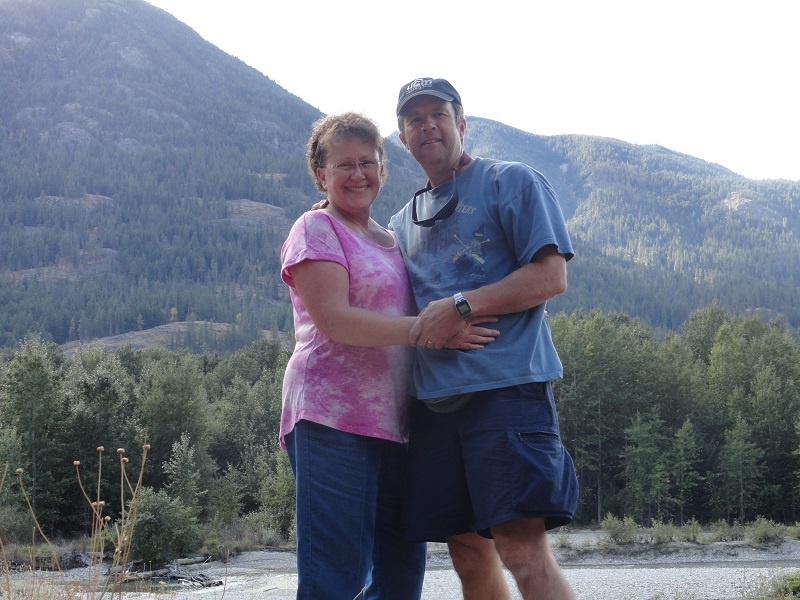 I'm an outdoor adventure kind of guy, probably stemming from being born and raised in Alaska. Living in Spokane offers so many opportunities to fish, camp, ski, boat, and ride horses, of which we have 3.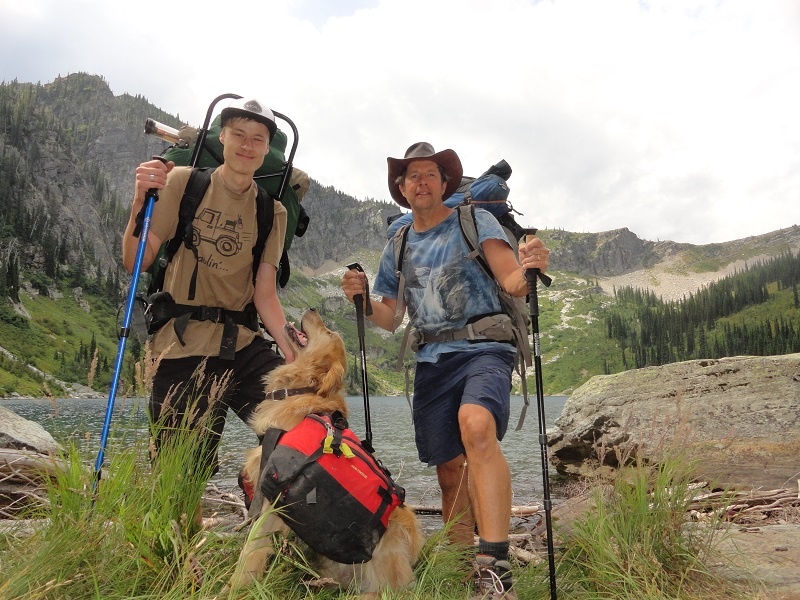 Greg enjoys a backpacking trip with his son Cameron and dog Ransom.
Since my first career was flying, I'd love to do that again, but the cost of renting an airplane is more than I can afford.
Any other "volunteer stories" you like to tell?
Overall, it is so amazing seeing the community support this ministry, not only financially but with their time. Being able to offer the Church a place to do ministry to a population that is close to God's heart has been amazing to watch. I get the privilege of meeting every volunteer who applies. To see their excitement being placed, and later the fulfillment they get by serving, is a gift in itself.
Get to know Greg better when you sign up for a volunteer orientation! Call him at 509.535.3813 or click below.