"We believe we were blessed to be a blessing," said Paul Branham. Virginia added, "That's what Christ told us to do. He came to serve, and we're to do likewise. Serving and loving are the two big commandments He gives us."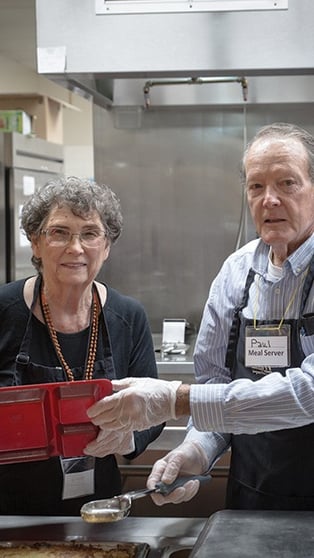 Paul and Virginia do just that, serving approximately 200 meals to homeless men, women, and children each Monday at lunch and treating guests with "respect that, in general, they don't receive," expressed Virginia.
Their consistency and cheerful spirits make the Branhams wonderful meal servers. Paul said, "We try to be happy faces over there, and it seems to work - we get a lot of happy faces back."
Thank you to the Branhams, and others who care for the homeless by serving meals with a smile. To learn more about serving meals, click here.