"I can go without. But I will not let my daughter sleep on the streets."

Kylee shows the desperation and resolve of a homeless mom with a three-year-old.
There are more people like Kylee than you might expect. Homeless families make up 41% of the homeless population nationwide, and UGM shelters about 113 women and 52 children every single night at three locations. Each has a unique story, but there are a few common threads that stand out: domestic violence, addiction, poverty, mental illness, and the tenacity with which any mother can fight for her kids.
The following stories don't exactly end with "happily ever after." In fact, we don't yet know the end of these stories, but God does. He's using your partnership with the Union Gospel Mission to extend grace and hope to these and many other women who don't know where to turn.
Time to breathe
"I don't have family. I don't have friends. When I got with my daughter's father, I lost everybody."
Fleeing that disastrous, abusive relationship left Kylee with a baby daughter and no home. In her California hometown, it was practically impossible to find an affordable place to live. She scratched her way along, 0ccasionally going days without eating to make sure her daughter was fed and safe. "I was trying desperately not to expose my daughter to a shelter."
After staying a few months here and there, wherever she could find, Kylee had exhausted all her options. Desperate, she moved to Spokane with her three-year-old because a friend here offered them a place to stay. Soon after she got here, that offer fell through, and Kylee knows literally no one else in the state. "It's just stressful. I'm stuck. I don't know what to do."
She's thankful someone told her about the Crisis Shelter for Women and Children. "I don't know what I would have done if this place wasn't here. I really don't. My daughter is so happy. She's playing, she's interacting with kids more than she's ever done in her entire life. It's been me and her since the day she was born."
It's a relief for Kylee as well. "I feel a lot calmer, I feel a lot more relaxed. Like I can actually breathe for a minute."
"Great mercy"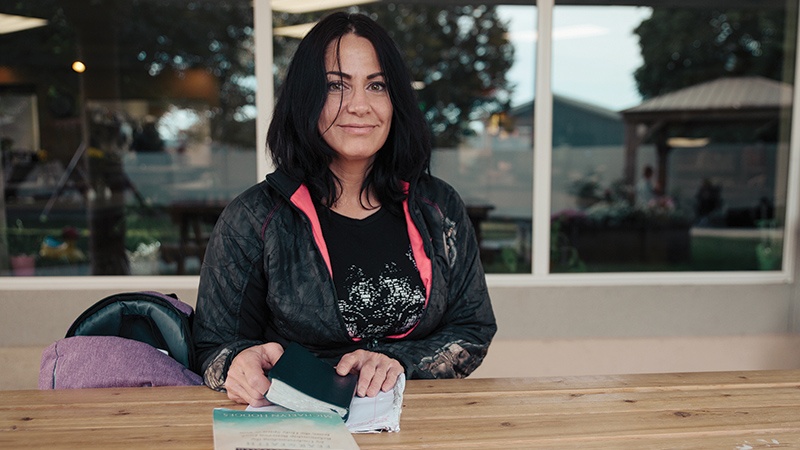 Melba's life has been full of chaos. She has six children, but none are with her now. She's been married three times and stayed in multiple abusive relationships, in which she told herself contradictory lies: (1) that she was strong enough to just "handle" the abuse, and (2) that she deserved it.
And meanwhile, "Everybody I was supposed to care for got hurt."
Drug addiction and mental illness became part of her pattern. In 2006, Melba was diagnosed with post-traumatic stress disorder, and later she was diagnosed bipolar. But that didn't mean she knew what to do about it. When her adult son killed himself, "I knew I'd better get some mental help."
That wasn't a smooth road, but meanwhile she put her trust in God. She was able to find a church, get clean and sober, manage her medications and hold down a job. After nearly two years of sobriety and relative stability, her housing arrangement fell through. "I have God, but I have nowhere to go. Nowhere."
Melba calls it God's "great mercy" that she was welcomed at the Crisis Shelter, "a safe place that heals you from the inside out. Because I can cause a lot of chaos. And it's God refuging me from myself."
Restored identity, restored family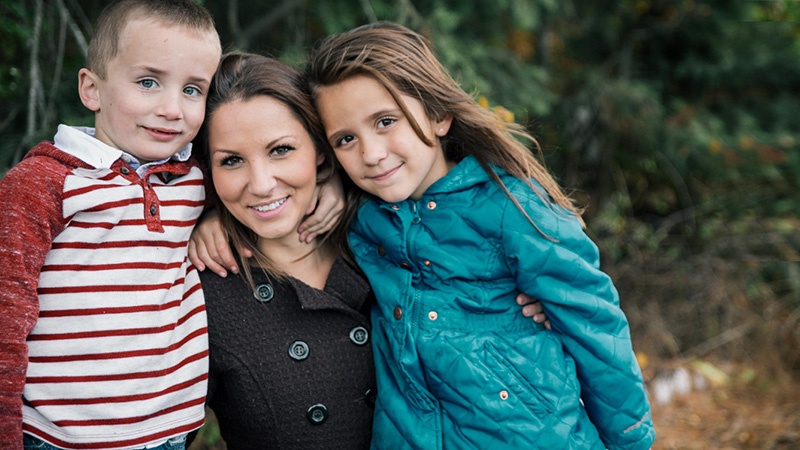 A raging addiction that stemmed from a legitimate prescription for painkillers split Brianne's whole identity in half. "Literally like a Jekyll and Hyde. That's what the drugs do to me, they will completely change who I am."
Brianne began to lose herself to drugs at age 16. Her children, now ages 6 and 5, were the only thing that curbed her chaotic life of unhealthy relationships, drug use, and running away from problems: She stayed sober for months at a time during pregnancy or for the sake of her kids. She had times of employment and stability as she took care of them. Again and again, however, she would still relapse.
It took the threat of losing her children forever to make her try the UGM Center for Women and Children in Coeur d'Alene. But just being there wasn't going to fix her problems. "I wanted to do things my way. I wanted to run the show. I didn't like the idea of surrender or having to trust God. I didn't want to surrender anything."
A huge court battle over her children broke down her pride. "I was struggling with fear, hurt, anger, just all of the emotions."
Brianne finally said, "I can't do this alone, and I need something greater than me."
God answered her prayer through the recovery program. "Once my ears were open and willing to listen, then it was just flooded. Like my whole world just changed. Because they were so helpful and willing to talk and willing to share their own life experiences and help you realize that you're not in it alone."
Brianne and her children have moved into their own place and continue to work on healing their family. "I have the ability to put one foot in front of the other. I'm a child of God. That's huge, to know that I am loved no matter what."