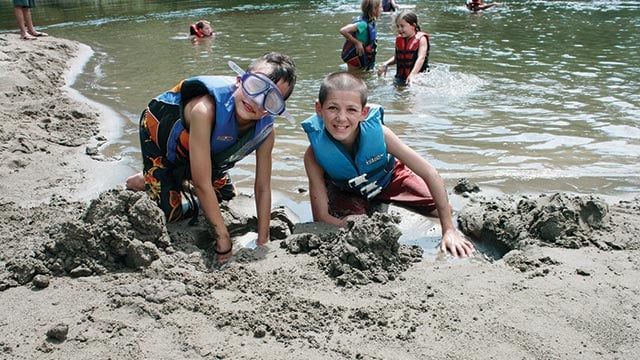 UGM Camp is up and running for the summer, and each week is an opportunity to show at-risk youth the unconditional love of Christ!
The days are jam packed as kids explore the outdoors, make new friends, meet caring adults, and simply get to be kids.
Imagine: Three delicious, healthy meals a day; time spent on the challenge course learning trust, confidence, and team work; freedom to bike, canoe, fish, craft, climb; chapel and cabin times learning and talking about God; and to top the day off, field games and star gazing.
None of this would be possible without the community.
Sponsors allow kids to experience summer camp for free. Sodexo provides great meals through their Feeding Our Future program. And the General Store supplies camp with swimsuits, beach towels, sleeping bags, flip flops, and toiletries. Plus, local churches and Youth for Christ bring kids to camp throughout the summer and show campers God's unconditional love.
As kids attend UGM Camp, please pray for the impact to extend past the one week into their everyday lives.