"But God will redeem me from the realm of the dead; he will surely take me to himself." – Psalm 49:15
Editor's Note: This blog post is from 2012, the year after Candice finished UGM LIFE Recovery. Today, she is working as the UGM Resource Coordinator. If you call for a pick-up of donated items, chances are pretty good you'll be talking to Candice.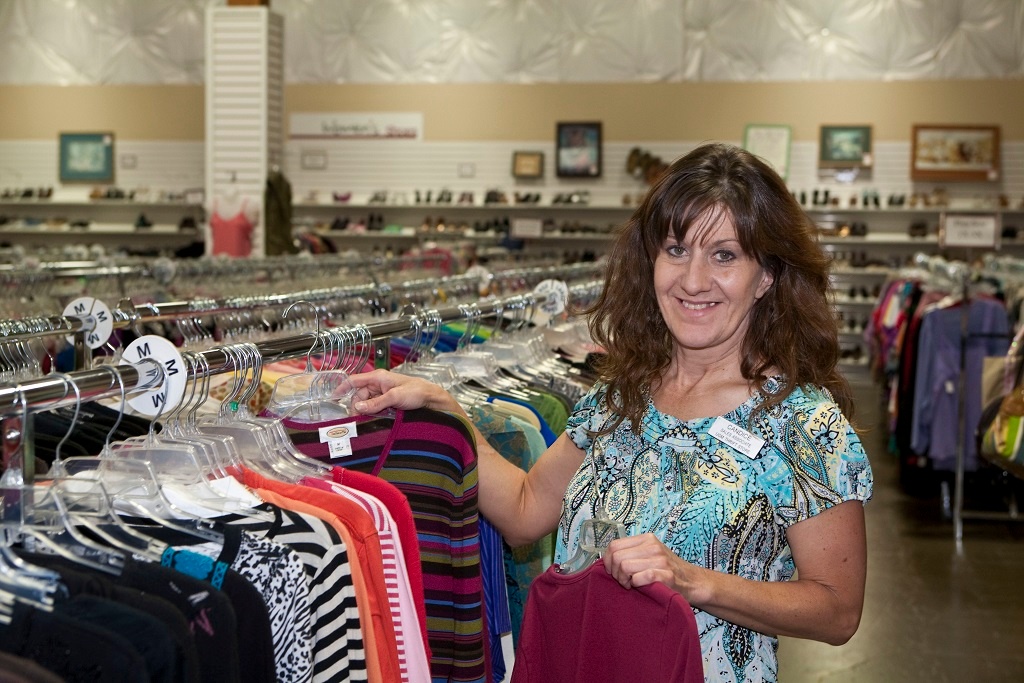 Candice Short said she feels a sense of ownership in her job at the Union Gospel Mission Thrift Store. "I don't ever not look forward to going to work. Even if I'm tired . . . because I'm going into an environment I care about and I believe in."
Today, Candice is a cheerful, put-together, responsible employee who would love nothing better than to tell you about her beautiful grandsons, her love for Jesus Christ and her desire to give back to the community that has given her so much.
It hasn't always been that way:
In her pain, Candice believed herself to be unforgivable, unlovable, and utterly alone. Unforgivable. If you saw Candice's story on the news, compassion might not be your first response. She chose methamphetamines over motherhood and lost custody of her two daughters. Unlovable. Married and divorced twice, she dropped out of a long-term recovery program – after five months of sobriety – to live with a man who abused her. Alone. Candice clung to that dysfunctional relationship for years because it was all she had. Even after he was unfaithful, she kept going back until finally she was on the street with nothing more than the clothes on her back. Hopeless.
"I was crushed. My spirit just ached from all the ugliness around me."
God has redeemed Candice's life. She graduated from the Women's Recovery Program at Anna Ogden Hall in June 2011 and began working at the UGM Thrift Store in the Valley. In September, she will have four years clean from methamphetamines. (Update: make that 10 years this September.) She rents a home with two other women in ongoing recovery. She has a close relationship with her adult daughter, Megan, and grandson, Damien, and is rebuilding her relationship with her younger daughter, Haylee. She attends church with her mentors, Doug and Peg Phelps. They love her like family; she loves them and values their input in her life.
Candice can't say enough good things about her job at the UGM Thrift Store. Here are just a few of the myriad of reasons she gave for loving her job:
1) "It is very peaceful. I've never worked anywhere where Christ was the center, so that's a huge difference." Every Monday morning, Candice joins the team for Bible study and prayer before the store opens. "We pray for the strength to get through the day. We pray for donations. We pray for safety within the store. We pray for accuracy. We have a prayer box, and occasionally we'll get prayer requests from customers, so we'll pray for those. . . Praying alone is great, but when you get with a group of people and you're praying for that common goal . . . I've just seen some amazing things happen here."
2) "I love the people here. It's like hanging out with family. We work hard, but we're all friends, so I like that closeness."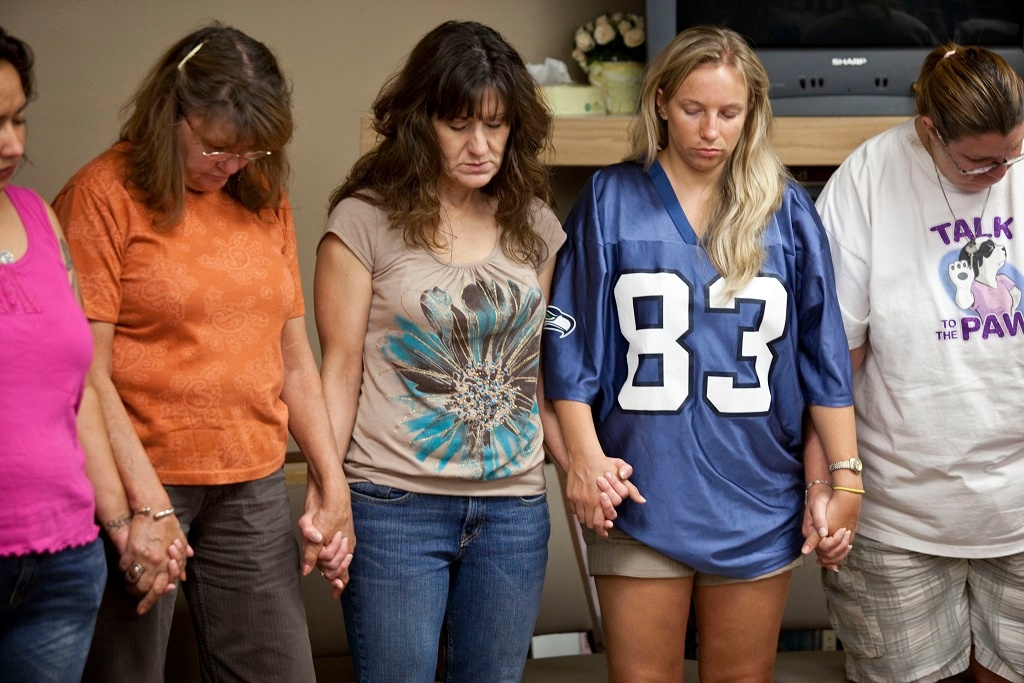 3) Candice wants to tell people what God has done in her life. "For me to work up front and have the opportunity to share with people exactly what the ministry's about . . . We're not just a thrift store making money to make money, but I can actually tell them what we're doing here. I can share my experience at the Crisis Shelter and Anna Ogden Hall. I have a clear understanding of rescue, recovery and restoration. I've been part of all three, and I love the ministries."
4) The sense of accountability, love and genuine concern. "If I ever need someone to talk to, I have all these people who care about me and whom I trust, so I can share my heart with them. . . Because a lot of these people have been in similar circumstances or experienced it, they have an understanding that other people might not."
5) She can be herself. "I'm all me, and sometimes I'm a little silly, but they love me anyway. . . . If there's something I need to work on, they're going to come to me in love. I've never felt criticized or discouraged here. That's huge."
Candice said connection is key to her ongoing recovery and staying healthy. She has her mentors, her church, her close friends, her daughters and grandson, and she has her job at the UGM Thrift Store. She is surrounded by supportive community.
"God has mended my heart. I'm always going to go through hard things in life, but I don't have to do it on my own. I have God, and I have people who love me and care about me."
Want to read more stories of life transformation? Click on the link below to sign up for our newsletter.