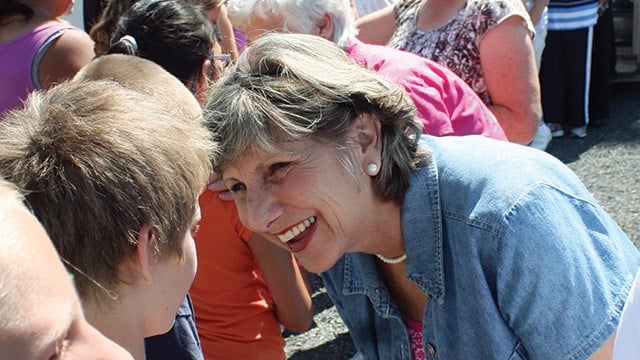 Are you looking for a way to connect with UGM, make a difference and have fun fellowshipping with like-minded women? UGM Women's Auxiliary may be the perfect fit.
The Auxiliary began in 1954 as a way for women to engage with the Mission on behalf of their churches. Auxiliary meetings spread the word about the ministry of UGM and raise funds for vital projects throughout the year.
Last year, Women's Auxiliary in Spokane and Coeur d'Alene funded all of these projects and more: tables for the learning centers, cash registers for UGM Thrift Stores, bus passes for transportation to and from job placements, beauty salon supplies and study Bibles. On top of all that, they held a shower to collect all the necessary items for residents completing LIFE Recovery and re-establishing their own households. The following contributions allowed UGM to meet the growing needs of our shelters and blessed residents, volunteers and staff alike.
If you'd like to be part of Women's Auxiliary and partner with the Union Gospel Mission to impact lives, please join us in either Spokane or Coeur d'Alene. Upcoming dates are listed on our Events page.