By Christa Inouye, Youth Outreach
-
How much can an 8-year-old understand about the kingdom of God? Sometimes, people become discouraged in children's ministry, wondering if anything is actually making a difference. Are conversations about God only for adults?
Jesus seems to answer that question pretty clearly: "Let the little children come to me, and do not hinder them, for the kingdom of heaven belongs to such as these" (Matthew 19:14). Often, God surprises us with how directly He speaks to the hearts of children.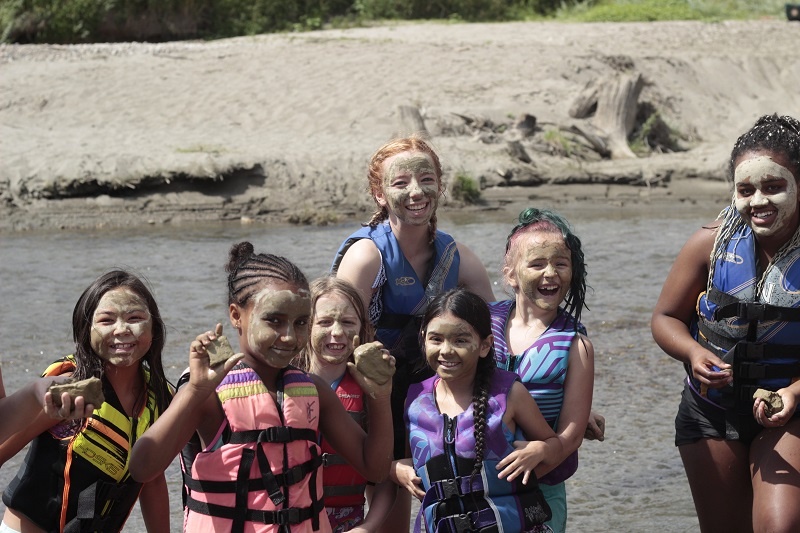 Joy, Annabelle, and Kayleigh (ages 8-9) all agreed to take part in a discussion on what they learned during chapel time during their first summer at UGM Camp. For two of them, it was the first time hearing the gospel. The bubbly girls were more than happy to communicate their new knowledge.
"What does Jesus do for us?"
Joy answered, "He tries to stop that sin."
Their cabin leader asked them what sin meant. In unison, all three girls eagerly demonstrated their new hand motions that reminded them of the definition of sin: Shove off God. I'm in Charge. Not you!
They all then started talking about what the speaker had taught the previous evening about Jesus rescuing people from their sin. Not only does Jesus rescue, He desires to become King over their lives.
"They talked about a prayer that would just give us a whole new life. So we get to close our eyes and think about if we want Jesus, and if we want to try to stop our sins, and let Jesus take over our crown," Annabelle said.
Kayleigh added, "If you give Jesus the crown again, you will go to heaven... and he's really forgiving because if you sin, but then you like give the crown back, he still forgives you."
The lesson Joy took home: "What you need to do is that don't let yourself be the king of yourself basically. Let God be in charge of you instead of you...I've done that [trying to be the King], and it's not the best choice."
The previous night, Annabelle decided to pray a prayer asking for new life with Jesus. She described what new life meant to her: "You live for eternity, and like in heaven you get a whole new life, and on earth, you can just restart."
Eternity was on the mind of Annabelle's cabin leader, Elisheva. In the leaders' morning meetings, she shared the experience of praying with the girls and the conversations in the cabins. She broke down with tears of joy as she imagined the future for young, lively Annabelle.
The leaders do not always know if they will see their campers after their camp week. But Elisheva believed that one day, she would see Annabelle in heaven.
"I had this thought: 'Man, what would she be like in heaven?' ... She's this quirky, imaginative little girl, and I thought she'd be like the most beautiful woman who everyone would want to be around ... I just thought of how God designed us to be these people, and then sin has messed us up, but then one day we're going to be the people God designed us to be."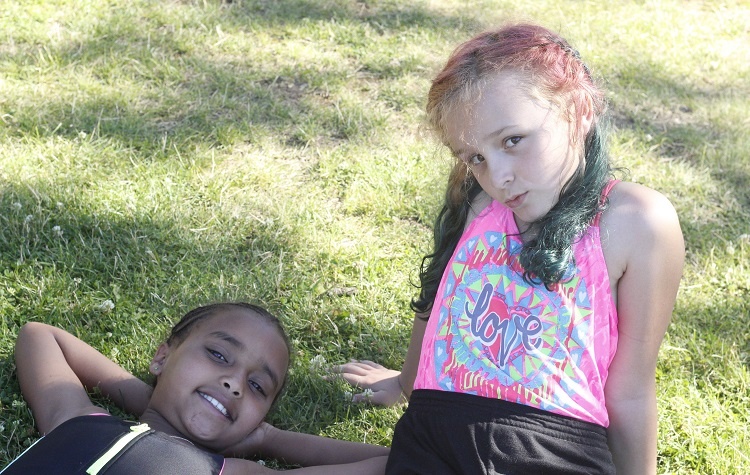 Each week at camp is filled with tears, giggles, quarrels and conversations. Through the excitement and distraction, leaders understand that even with the most unlikely child, Jesus desires to draw all to his heart. The kingdom of heaven truly belongs to these.
Keep praying for spiritual transformation for the kids at UGM Camp this summer! You can also still sponsor a camper.