A journey of 1,000 miles may begin with a single step, but it isn't always easy to determine which direction that step should go. Michaelyn Hodges works every day to point the way for women in crisis.
As client services manager at the Crisis Shelter for Women and Children, Michaelyn oversees and teaches in First Steps, the process by which women transition from short-term shelter into UGM's residential recovery program.
Working a swing shift at the shelter's intake desk from 2017-2019, Michaelyn became acquainted with many forms of suffering in the women she served. "These ladies are God's children, and they were hurt a lot. A lot of evil came at them."
The primary need they all have is to connect with God. That was a priority for Michaelyn: to pray with the women and help them learn how to pray. Drawing from her own faith journey, Michaelyn wrote a book, "A Spiritual Journey to God's Best", which she used in leading chapel services and now uses in teaching First Steps classes.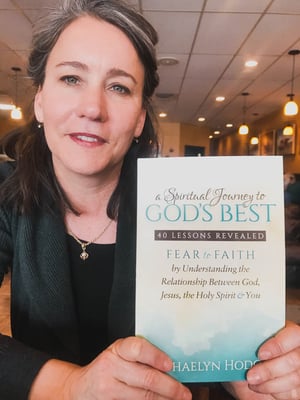 "Some of them used to know God and are coming back, some of them don't know Him at all and are just exposed to it. They don't have to [become Christians], but they do tend to learn about Him and really want more."
First Steps offers more about God and about the new life He offers: a place to start fresh even when it seems impossible.
Preparing the way
As Client Services Manager, Michaelyn keeps tabs on who comes into the Crisis Shelter and learns about their stories and needs. She talks with individuals about joining First Steps and conducts an orientation every other week to get them plugged in.
Implemented at the Crisis Shelter about two years ago, First Steps involves a half-day of classes every weekday. Those interested in joining the recovery program must participate for at least 30 days before moving into the residential program at Anna Ogden Hall. Each participant works with a case manager and a counselor to address their particular obstacles, such as mental health, legal or child custody issues.
First Steps classes introduce the basics of understanding addiction, the Genesis Process used in all UGM recovery programs, Bible study and prayer, self-evaluations, and conflict resolution. Learning core concepts and terminology helps women understand what kinds of commitment the recovery program—and recovery itself—entails.
In addition to classes, women in First Steps go to Anna Ogden Hall once a week and become familiar with the place they'll spend the next 16 months once in Recovery. This helps them visualize how life in the program will look and feel, reducing fear of the unknown.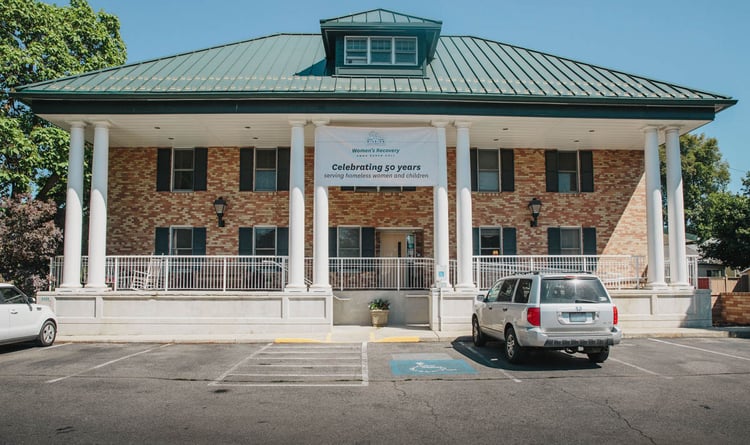 Residents also bond with each other in First Steps, so they tend to enter Recovery with a few friendships and a better understanding of community living, Michaelyn says. Any underlying problems tend to reveal themselves during First Steps, where previously they may have disrupted people after they'd already moved into Anna Ogden Hall.
Going through First Steps confirms that the women are "ready to change, ready for a different way, ready to stop trying to control everything," Michaelyn says.
Michaelyn most appreciates the authenticity of the women in First Steps: not just trying to keep up appearances but acknowledging past traumas and mistakes while working to overcome them. Even for those who relapse or decide they can't commit to the recovery program, Michaelyn trusts in God's power and plan for their good.
"They're powerful ladies that God will use in mighty ways," she says.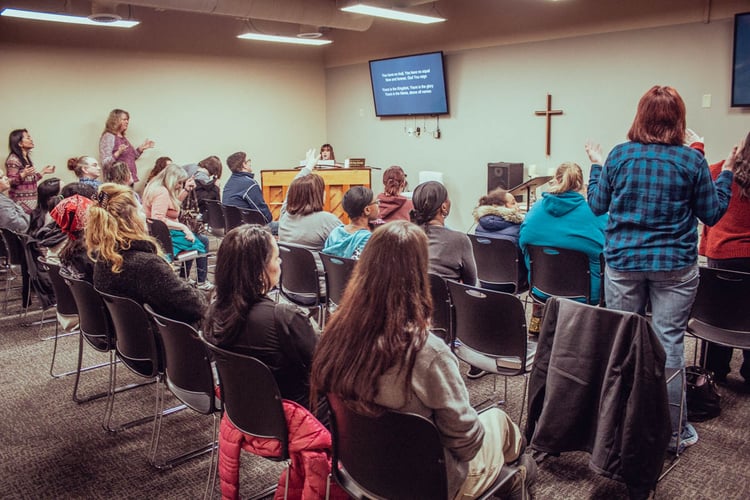 "They're powerful ladies that
God will use in mighty ways."
Growing together
Years ago, when Michaelyn first decided to volunteer at UGM, it was to grow from "learning" to "doing" in her Christian faith. She initially served where most needed, in the children's program, then went to work at the Crisis Shelter.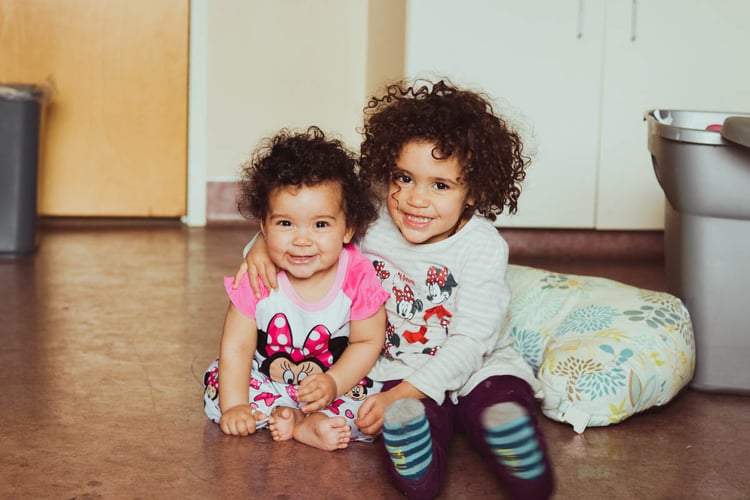 In both her volunteer role and her role as a staff member, she's enjoyed getting to know the residents and sharing what she's learned in her own journey. "I understand their fears and anxieties. I had some childhood trauma which God has helped heal me through." It isn't about showing women what a perfect life looks like, but rather showing them how to walk with God through all circumstances.
Michaelyn and the other Crisis Shelter staff become invested in the lives of guests and residents: "We do feel like when they go on [to Anna Ogden Hall], they're going on to college," she says. In order to stay in touch with these women, she goes to Anna Ogden Hall once a week to pray with them and encourage them on their walk with God. Her mother-in-law joins her on these trips, and it's become something they both greatly anticipate week by week.
Michaelyn has taken another step to stay in touch with her former First Steps students by participating with them in Up and Running Again, a fitness program for the residents in recovery. In addition to the health benefits, it's a perfect opportunity to maintain and build upon the friendships she's made at the Crisis Shelter. Well, maybe not quite perfect: She admits getting there at 5:45 a.m. several days a week is a challenge, but it's worth it.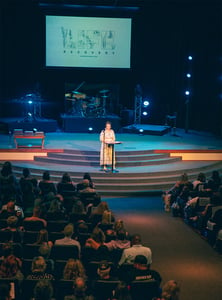 Michaelyn and the other Crisis Shelter staff are starting to see the results of their work to ease the path out of homelessness into a long-term recovery journey and a God-dependent, fulfilling life.
This summer's LIFE Recovery Commencement honored a few of the first women to participate in First Steps at the Crisis Shelter. The roughly 16-month journey through the recovery program, after Michaelyn hands their care off to Recovery staff, is so transformative that Michaelyn can't help but feel a sense of pride at all they've accomplished. She is proud of their milestones, but remains quick to point to the real power behind real change.
"It's all God's purpose and hand. I don't want to think that I could do it on my own, because I couldn't. … God is good, and He always takes care of this program."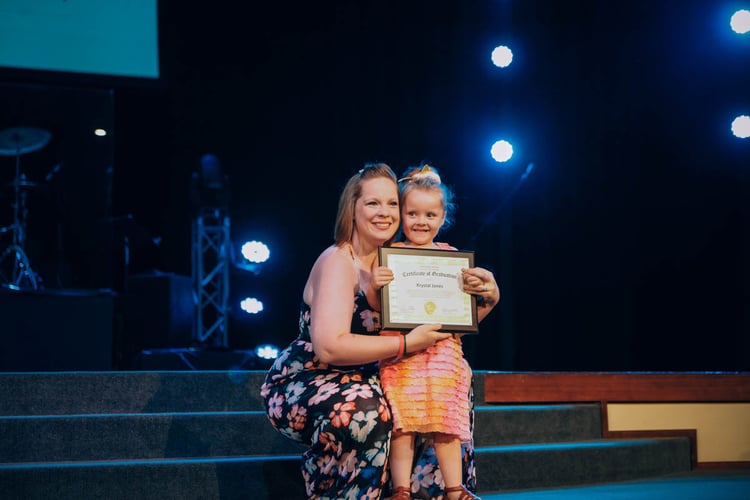 To enjoy all the stories of the men and women who completed LIFE Recovery in 2021, click here.