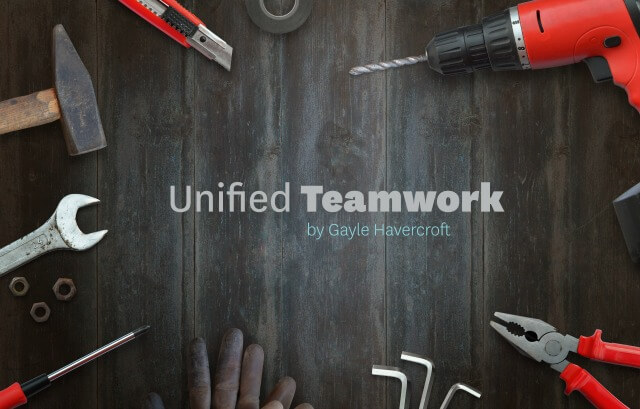 By Gayle Havercroft, UGM Facilities Manager
There are many terms and words that give aspects to the idea of "team."
While other terms are useful, I really like the agrarian aspects of the word team.
Although not understood well in our modern lives, teams of animals yoked together accomplished farming, moving loads, and transporting people for thousands of years. Jesus in Mt. 11:28-30 told his followers to "Come unto me, all who labor and are heavy laden, and I will give you rest. Take my yoke upon you, and learn from me, for I am gentle and lowly of heart, and you will find rest for your souls. For my yoke is easy, and my burden is light."
Before he started his ministry at age 30, Jesus was a carpenter in a country without forests. The use of wood in construction of structures was likely limited to doors, window openings, joists and headers. One of the things that he likely built on a fairly normal basis was yokes for oxen or other beasts used in pulling, whether plow or cart. He was probably masterful in fitting yokes to individual animals so that they fit properly and could work mutually and equally. A team where one side of a yoke fits properly on one animal but does not fit for the other ends up with the ill fit animal chafing and getting sores, thus it no longer works as a team. One animal takes the brunt of the work, while the other one, though hitched to plow, won't.
Unified teamwork is one of the core values for the ministry of Union Gospel Mission. Because of the many different arms of UGM, spread throughout eight different facilities, the Maintenance Department probably has more interaction across the whole ministry than any other group or department. Our obvious purpose is to maintain all of our different buildings, but more importantly, it is to do it in such a way that it makes the purposes of the different facets of the ministry operate at their highest level so that more lives can be impacted. Our team supports every other team.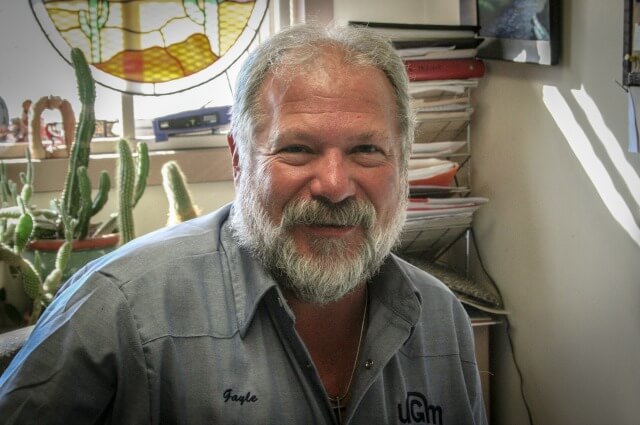 A team is made up of members that have different callings, histories, interests, abilities and talents. No one person is able to do all things, but it is by each one doing their part that all things get done.
For those who don't know the maintenance team, there are three men that are serving at specific facilities; Zach Arno at the Center for Women and Children, Chris Helms at Anna Ogden Hall and the Crisis Shelter, and Jeff Dein at the main UGM campus. Their duties cover the cleaning, general maintenance and grounds at their respective facilities. There are also four men that are more trade specific; John Wicks serves as carpenter, Robbie Bremmer as fabricator and general maintenance, Brent Magarrell doing HVAC and equipment maintenance and Tod Randall as painter. The quality of the upkeep on our facilities, I believe, is a testament to the success of this group as a team.
The titles may sound like pretty hard designations of duties, but there seems to be a healthy crossover as things need to be done. An example of that was this last winter out at our Valley Thrift Store. The pavement was destroyed and the forklift kept getting stuck. Because all the asphalt plants are shut down for the winter, the only option was to pour a slab of concrete. John ended up leading the crew who had never done that sort of project to a successful result (even though I don't think they'd be excited to pour another slab).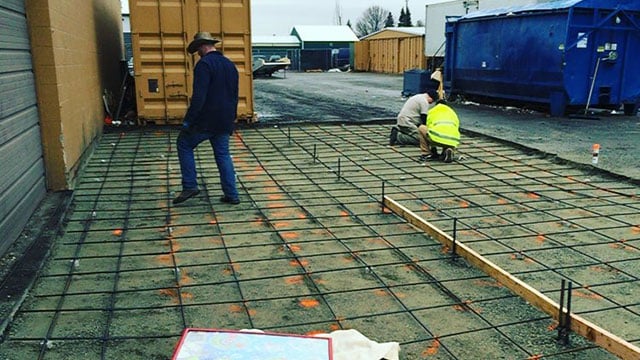 Recently there were three offices in the administration area that underwent paint and putty remodels, completed in a week and a half. Carpet laying isn't specifically in anyone's job description, but three maintenance men laid carpet. Currently we are exchanging fluorescent lamps to LED lamps. All told, there will be about 5,000 lamps replaced ministry-wide. The whole team is becoming junior electricians.
To do the work of our portion of this ministry, we have this ethic at the forefront of all we do: Do every job to the highest standard we possibly can, so all we do is to the glory of our God and Savior Jesus Christ. We start our day on the same page with prayer, reading scripture and a devotion, and then sharing insights on it. Our relationship with Christ and with each other is the glue and the oil that keeps us together. Glue so we stick together and have each other's backs, and oil so that if there are points of tension, we work through them.
While the word "team" connotes an overall group, there has to be leadership that directs the cohesiveness and trajectory of that team. I have posted in my office my philosophy of what a leader is. One of the points is, "A leader is not above doing the lowliest task." I believe that servant leadership is possibly the most important facet of a team. If the leader is above doing what the rest of the team is asked to do, it can cause resentment and stratification.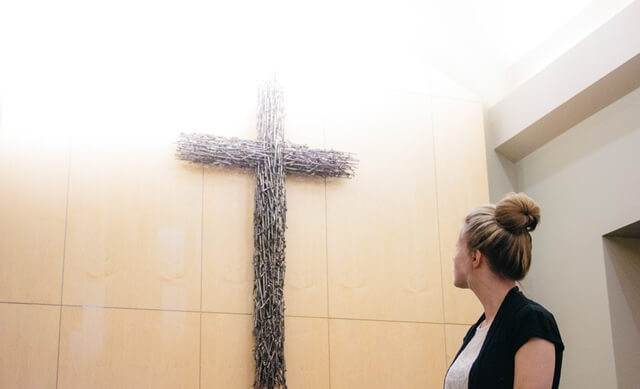 I believe the nail cross that hangs in the chapel at the Center for Women and Children can be a picture of a team. There are nails that are out front that are visible. Leaders tend to be more out front. There are also many more nails that are in the back, not as well seen. They are the ones that give that cross strength and hold it together. There are many points of interconnectedness between the nails. The more connections, the greater the strength. At one point in time, each nail was a single nail. They came in a box lying next to each other. Now, teamed together, they form a thing of substance and beauty.
Come be part of our UGM team! View our list of job openings or sign up for a volunteer orientation.