Russ Henderson isn't letting his age get in the way of helping those in need. At 91, he's an avid supporter of the women and children at Anna Ogden Hall.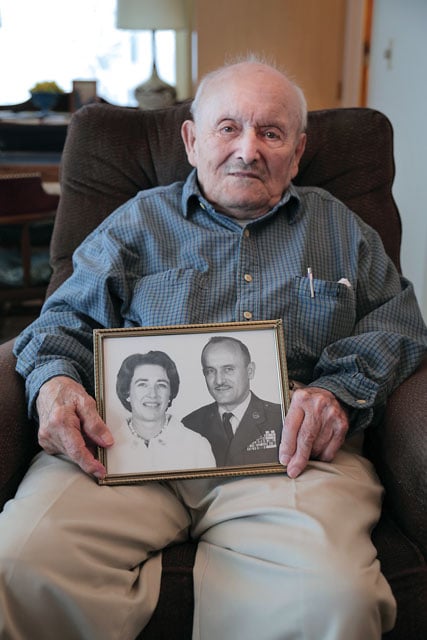 Russ recalls when he was a kid, growing up during the depression, without a father figure. Times were tough and his mother worked hard to make ends meet and take care of him and his brother.
When Russ was 14, he joined the military and eventually reached Chief Master Sergeant, the highest enlisted ranking in the Air Force.
After 33 years of service, Russ retired. He and his wife Reeta came to Spokane and devoted their lives to helping others – specifically, mothers and children in situations similar to Russ's growing up. "[Reeta] got involved with the Union Gospel Mission…she supported Anna Ogden Hall, and I just felt that for women, too many men didn't take care of them."
After 58 years of marriage, Reeta passed away, but Russ's own experience as a kid as well as his desire to honor Reeta's legacy motivates him to continue partnering with Women's Recovery at Anna Ogden Hall. "I wanted to stay with it."
Russ has come alongside hundreds of women and children at UGM over the years, and his compassionate heart is sure to bless others in the years to come.