On June 21, 2016, men and women in UGM LIFE Recovery will graduate – the culmination of nearly two years of hard work.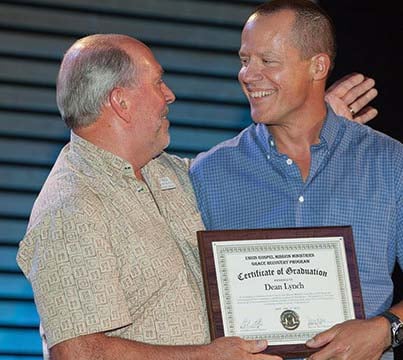 But graduation really marks the beginning of a lifetime journey, and attending graduation is one way you can encourage these men and women in their ongoing recovery.
Roger Broughton, a UGM mentor, explains why he likes to attend graduation: "Not only is it a chance to show support for the graduates, but it is also an opportunity to personally encourage and give a pat on the back to someone who has worked hard to get their life on track. When the person gives their speech about their journey it gives insight into how they got to this point in their life. Bottom line is, as a community, we can walk beside and encourage these individuals and this is a great time to show them that we intend to do just that."
You're invited to UGM LIFE Recovery Graduation on June 21 at 7 p.m. at Valley Assembly.