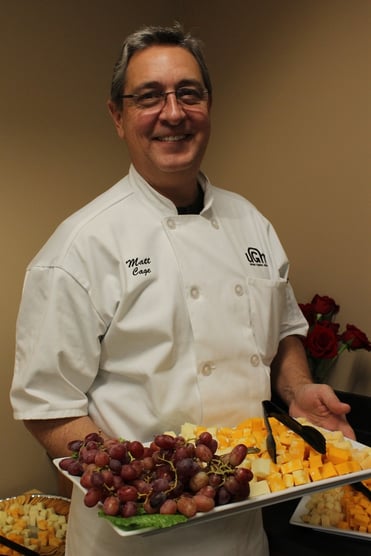 One of the reasons the Union Gospel Mission exists is to feed the hungry. We live in an extremely generous community that provides resources and services to help that happen. But somebody has to be in charge from day to day! Matt Cage, kitchen supervisor at the Center for Women and Children in Coeur d'Alene, sees his job as more than just meal planning and cooking – he feeds the hungry in more ways than one. We asked him a few questions about what his world is like.
Tell us a little bit about your background and how you got connected to the Union Gospel Mission.
I moved to North Idaho from San Diego after a 27-year career with Nordstrom came to an end. I began going to Lake City Community Church, and that is where I heard Phil Altmeyer speak at the men's breakfast. I was not working and was volunteering my time in the community.
Several people mentioned to me that I should apply to UGM in Coeur d'Alene. After several suggestions from others, I went and put my application in at the Center for Women and Children. All I knew about UGM was from what I heard Phil speak about, and I thought it was located in Spokane. The Center is truly an amazing ministry. I am grateful to be a part of what God is doing here.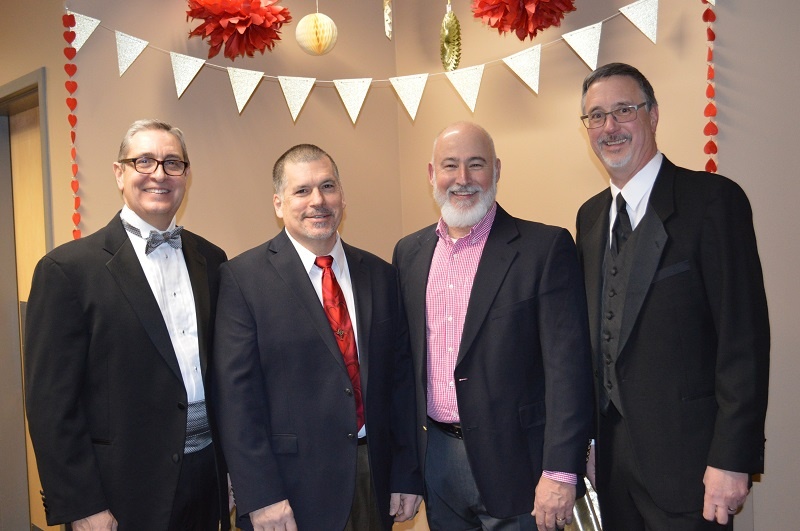 What does a "typical" day entail in your job? What's your favorite part? What's the most challenging part?
Coming in and saying good morning to all the ladies and seeing how they are doing. Then, I begin to prepare for lunch.
Creating menu options from what has been donated is a lot of fun. If we have not planned out far enough, we end up trying to make items for the day, which can be a bit stressful.
As we go from lunch to preparing dinner, I have the opportunity to speak to some of the ladies if they are not in class. A great opportunity to pray with them if they are going through something. Some ladies have work therapy with me and I am able to teach them how to prepare meals for the house. I feel blessed to have the interaction with the ladies.
Mealtime responsibilities for residents start at 4:30 and we set up for dinner. I do most of my bookwork when my assistant comes in and the menu is planned out for the next several days.
My favorite part is the actual meal. I love to see people's reactions to what is being served.
The most challenging part is trying to get the administrative part of my job complete when I am by myself. With the help of volunteers and my assistant, that part is getting accomplished more often.
How would you describe the impact good meals have on the women and families at the Center?
I believe it helps bring them together. It is fun to see them come back up for seconds and say, "This is so good." These are God's children. They deserve the best we can serve at His table.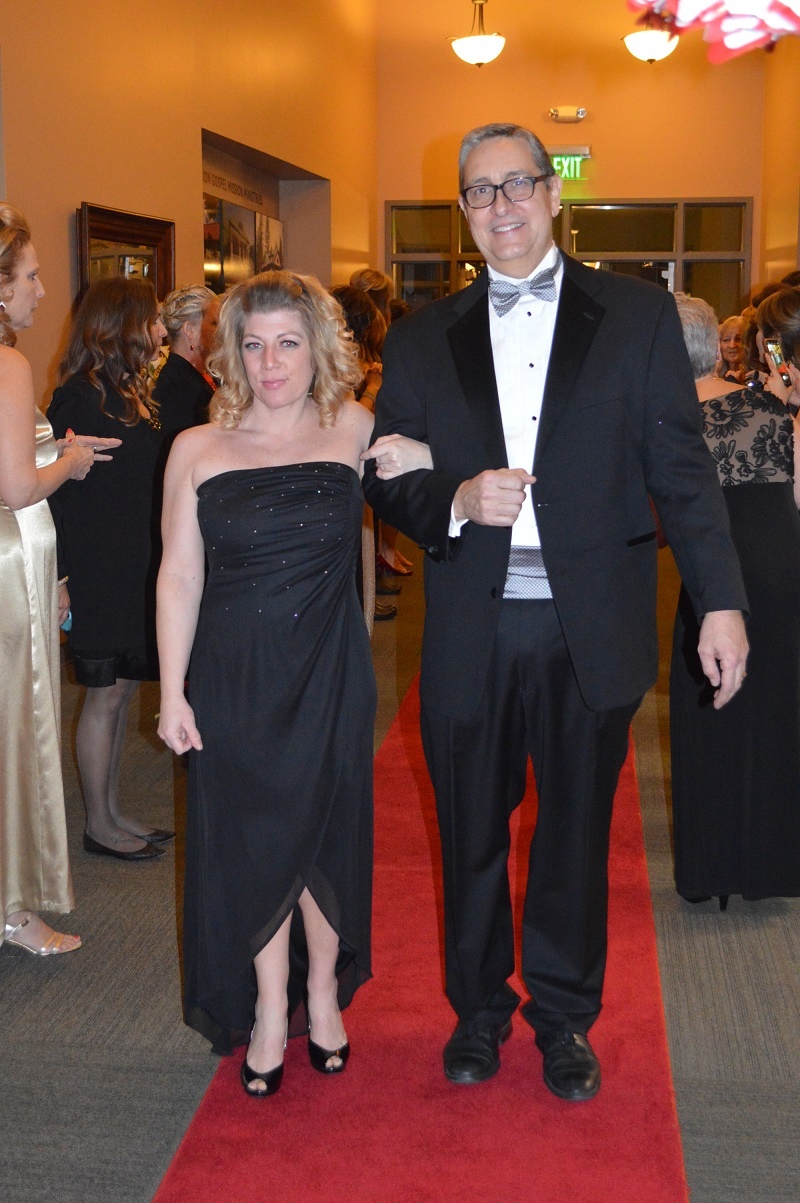 How do food donations influence the process of planning and serving meals at the Center?
We are blessed by the food donations and the partnerships we have within the community. I try to plan out at least a week with what is being donated.
Many times we will receive food from an event which is ready to serve. I will then move a meal in order to use the food so it won't go to waste.
We often hear physical health and fitness emphasized as part of the recovery program. What is your role in helping the women and children make healthy choices?
Even though we receive many sweets such as doughnuts and pastries, I limit the amount that gets put out for the ladies. Many of them struggle with self-control, so if they want something sweet, they need to ask me. I also work on putting out veggies and cheese and crackers to snack on. I am also helping them to take the proper portioning for meal periods. Many of the residents have never been taught. I believe my responsibility is to teach them.
What is something about your job that might surprise people?
It's not just about preparing 3 meals a day. You are working alongside and speaking God's Word into the lives of the ladies every day.
You supervise a number of residents doing their work therapy assignments in the kitchen. How has working with the ladies impacted you?
I have begun to see the ladies the way Jesus sees them. My heart has been softened and all I want to do is point them to Jesus through Scripture. Many share their story, and I am grateful that the Lord has placed me here to work through me.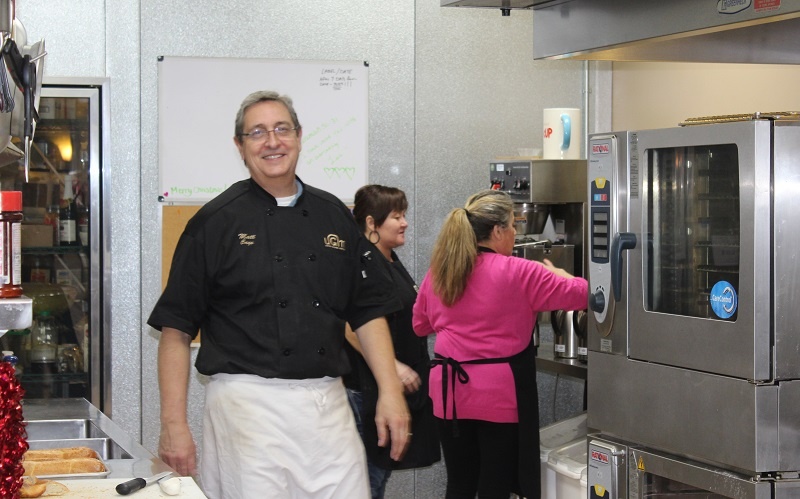 From your perspective, what do residents need most from others in order to be successful in their program and their ongoing recovery?
Being honest with each other. We are all broken in different ways. Being transparent and realizing you are not alone. It's not what others are doing or not doing, it is about what you are doing and how you are responding with the tools you are being taught.
Being triggered and learning how to walk through the process without going backwards. Better to happen here with people who love and support you than to have it happen out in the world when you are on your own again.
What is a favorite Scripture or truth that helps you in your day-to-day work?
Isaiah 40:31: "But those who hope in the Lord will renew their strength. They will soar on wings like eagles, they will run and not be weary, They shall walk and not faint."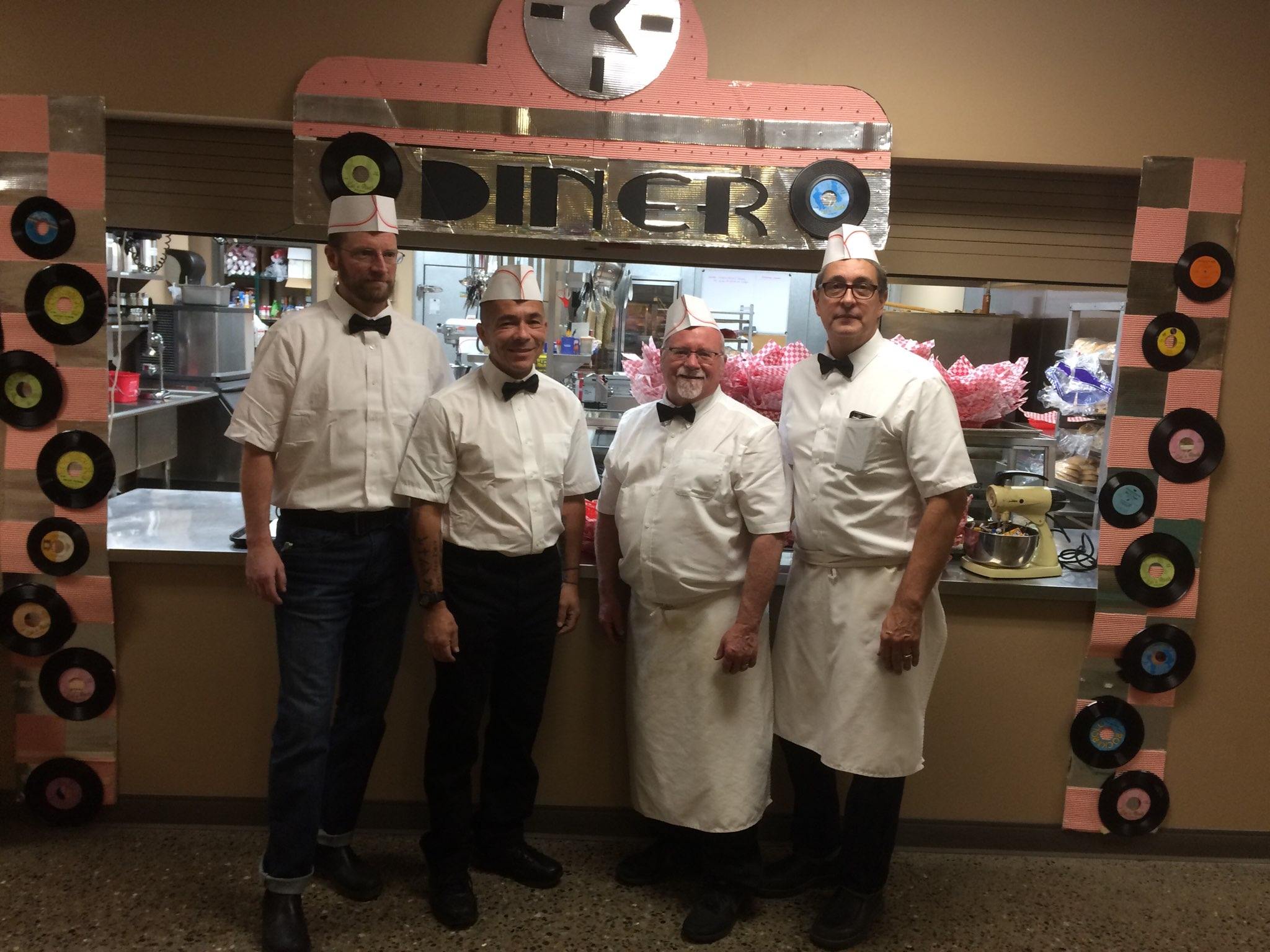 What do you do outside of work to recharge?
I enjoy playing golf, fly fishing and working on our 10 acres. I have 4 grandbabies up here that I love to spend time with.
What would you like donors and other partners to know about the Center?
If they have not already, I would encourage them to take a tour and see the facility (call 208.665.4673 to schedule a tour of the Center). I have been here two years, and watching God transform the lives of these women is truly amazing. I thank God for the opportunity to be used by Him in this special place. God is transforming lives and restoring families one day at a time.
Your partnership allows Matt to keep putting nutritious meals on the table for the women and children staying at UGM. Click below to feed the hungry.