"Whoever dwells in the shelter of the Most High will rest in the shadow of the Almighty." Psalm 91:1


Under God's Roof

Joey Reyes defies homeless stereotypes. Respectful, well-spoken, well-groomed, hard-working, Joey represents as someone who has his act together. And, in many ways, he does.

He is also an addict who has been in and out of jail, prison and treatment.
A wrestler from the time he was 10 years old, Joey went to North Idaho College on a wrestling scholarship. Having come from a small town where drug and alcohol abuse had impacted many members of his family, wrestling seemed like his ticket out. Unfortunately, a collar bone injury ended his career at 20.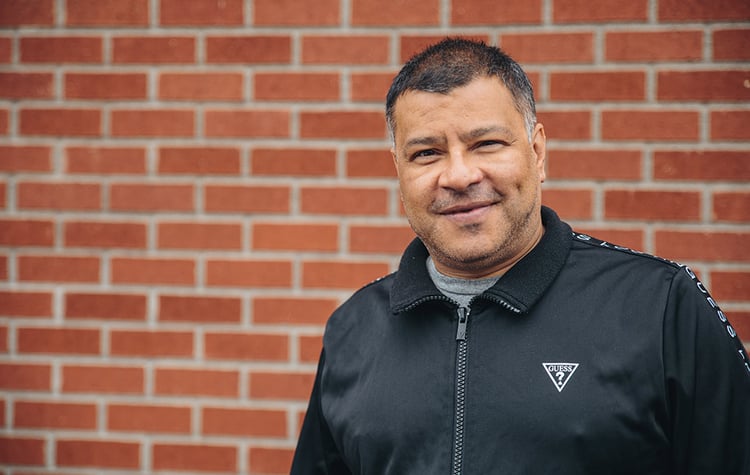 "I didn't have a backup plan," he says. He returned to his hometown where, without any real direction, he spiraled into depression and recreational drug use. Using drugs led to selling drugs to pay for his habit. And from there, he marched a steady path, through multiple stints in county jail, straight to federal prison.

Still, it was hard for Joey to admit he had an addiction. He was convinced he could choose to use or not to use. He thought he was in control, but when he got out of prison, he relapsed within a few months and was sent back to prison for violating his probation.

As Joey tells his story, disappointment crosses his face, followed by an edge of determination. It's apparent that this time he wants things to be different.

During his nine years in prison, Joey studied and worked to become a journeyman electrician. On top of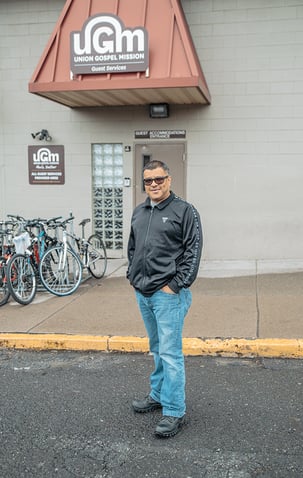 learning a trade, he also committed himself to studying addiction, relapse, the pathways of the brain and the essentials of recovery. He knows that several factors are working against him: generational addiction – both his parents were addicts; childhood trauma – Joey was raised by his grandparents because of his parents' struggles; all addicts are prone to relapse; and a large section of his past acquaintances are not healthy for him now.
When Joey got out of prison this time, he knew he needed accountability and support, so he went to an Oxford House, but he didn't find what he was looking for there. It seemed a bit cliquish.

"I needed fellowship," he says, "and someone to talk to me about Christ nailed to the cross." Although the house tried to maintain a clean-and-sober policy, he says he still felt vulnerable. "I didn't feel safe."

Joey had to find a place where he felt safe – a clean-and-sober place.

He reached out again to his probation officer. What were his other options? When she suggested the Union Gospel Mission, he says his heart sank. A homeless shelter? It seemed like he'd finally reached the lowest of the low. "It took me a while to build up the nerve. I'd never had to go to a shelter before, but eventually I just got desperate enough and came down here like a dog with a tail between its legs."


"UGM is not a normal shelter."
As Joey stood outside UGM's east door waiting, the two guys in front of him were turned away because they blew hot. And that changed everything in Joey's mind. "I saw they were protecting that door from anyone coming in drunk or on drugs." Telling the story, he relaxes and grins. Joey had found a clean-and-sober place where he felt safe.

"This is not a normal shelter," he says. "Me being here is proof that God is looking out for me."

Through conversation, continued reading, and one-on-one biblical counsel, Joey is realizing that, "there is no magic button, no pill, nothing you can take to take away being an addict. The only way to do it is to stay in recovery." He continues, "The reality I came to is that I'm basically an addict. That's what it is… I see recovery is not a single choice… it's a new lifestyle." One that involves surrounding yourself with support, avoiding triggers and staying away from people who are using.

"My grandma called me a few nights ago, here at the shelter. She was worried about me. I told her, 'You don't have to worry anymore. I'm under God's roof now.'"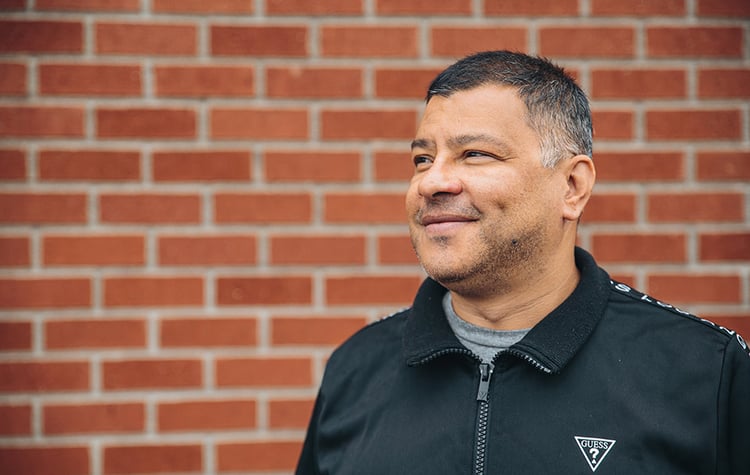 Joey's plan for moving forward is solid. He needs continuing education hours to renew his license as an electrician. Because of COVID-19, those classes have been suspended, but that hasn't stopped Joey. He contacted the union and asked to be taken on as a materials handler. He'll be making a much lower rate of pay per hour, but he'll be working, and as soon as things begin to open, he'll take his classes and work toward becoming an electrician again. The union accepted him. Jobs are opening up, and Joey hopes to be working again soon. In the meantime, he is building a support network through UGM, church, his grandparents and NA. He is in a clean-and-sober place surrounded by support.
"I've given God the keys now. I mean, it's easy when things are at their worst to give up and hand over the keys until things get better, but I'm going to let him drive the rest of my life at this point. He's proven he loves me. And I've proven I just get distracted when I take the keys."