Each person who comes into UGM recovery comes in broken. The program extends the love of Christ and brings his truth to bear on their brokenness. As you can see in these excerpts from talks given by three men who are finishing the program and getting ready to move out of UGM, each person has different needs and hurts. But throughout all of their stories, there are also common threads of the power of truth, grace, and love. Please keep these men in your prayers as they look for housing and make the leap back into society!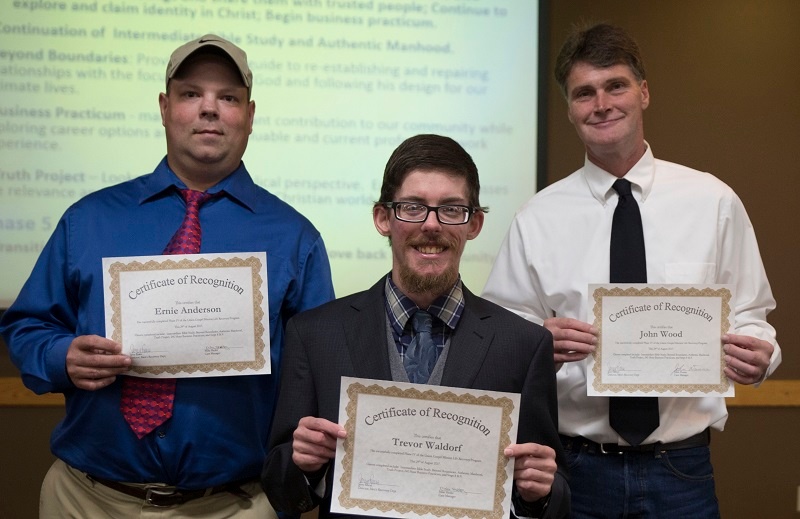 Ernie Anderson
"I was born with polio and wore braces from the waist down as a child. I was raised in foster homes in Selma, Alabama. I grew up in chaotic homes, and survival became my way of life. I finally had a point in my life where I found rock bottom.
"Coming into UGM recovery created a turning point in my life. I had to admit to myself and others that I was carrying around hurt and pain and needed support.
"I was able to challenge the false beliefs I was given as a child. I found I was still striving for approval from my parents, who weren't even there.
"Through my life I focused on the things I was good at, but not addressing the things I needed to work on. Without the program, it's hard to see your own blind spots. I had a chance to evaluate how my past has shaped me.
"Today, I am a work in progress. I'm working at Riverview Retirement Community, working under Chef Tony Usher. I'm developing a budget and looking for housing.
"For those coming into the program: Harness this moment, press in, and get to the bottom of what really brought you here. Be transparent not only with each other but with yourself.
"Gratitude unexpressed is like wrapping a gift and not giving it, so I want to thank the staff and my fellow program brothers that took the time to speak into my life. I'm learning to take responsibility for my life."
John Wood
"I had a hard time fitting in at school. I fell behind from moving back and forth from Spokane and Montana. I found my acceptance with people who were using drugs at a young age.
"I used for many years. I was ashamed of the person I became. I destroyed every relationship I ever had. I really felt hopeless and thought there was no way out.
"I was in and out of the UGM. This is where I first heard about the program. I saw firsthand the life changes from friends that were in this program, and I saw hope for the first time.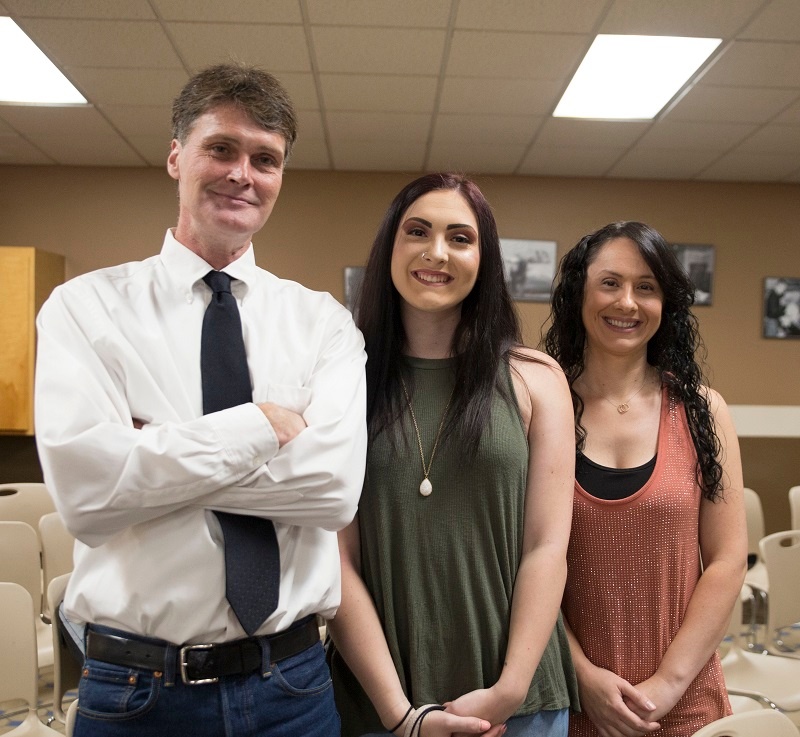 "While in the program, I learned to self-evaluate the things from my past and present and what was driving my behaviors, so I could move forward and make changes. I learned I don't need to be ashamed of my past. Everybody makes mistakes; I'm not alone.
"I learned how to rebuild relationships with my family, and most of all my son.
"I want to thank staff and volunteers for all your support. It means a lot. … Thanks to Gabe and his Bible study, I have a better understanding of the Gospel, and it was a safe place to talk about my struggles with it.
"I want to thank John Dunne, my counselor. You are easy to talk to and you have some good insight I will keep for the rest of my life.
"And I want to thank all my brothers here; I love you guys. And for the new guys starting the program, the one thing I encourage you to do is to challenge your brothers. We can't see our own blind spots unless we are made aware of them."
Trevor Waldorf
"When I came to the Mission, I was lost, perplexed and broken. I struggled for several months before turning to the programs available. I first started in the Employment Ready Program to get back to work. During this time, I discovered the LIFE RecoveryProgram. I was convicted and became dedicated to changing my life for the better.
"A barrier I faced with great difficulty was the truths about myself, the destruction in my past and the pain I faced in this endeavor. In the program, I identified myself as a child of God in the name of Jesus Christ; having seen myself and my brothers grow with the benefit of having supporting Christian staff, brothers and community. That is one of the best aspects of this program's culture.
"Something I want to pass on to my brothers in the lower phases is this: If there is a place in your past that reverberates fear, press in as it may be one of the most important things to face. It will be scary, but first be true and honest with yourself, be open, listen to your brothers, and again press in. …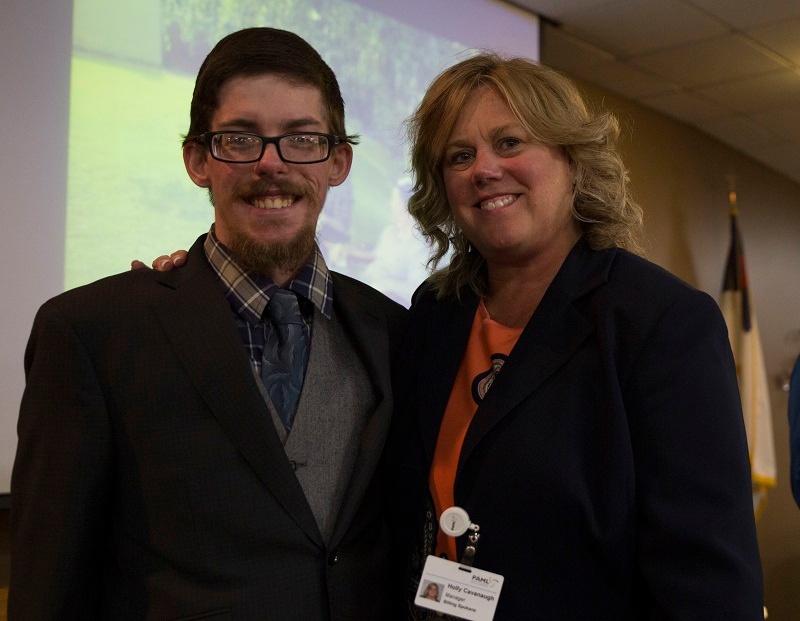 "Thanks to [my supervisor] Holly Cavanaugh for being so wonderful and supportive during my Phase 4 Business Practicum.
"Well, everyone, it looks like this chapter of my life comes to a close as another opens. It's like a cliffhanger at the end of the chapter, not knowing what to expect: Only God does."
You can help people like Ernie, John and Trevor stay the course by volunteering to be a mentor to someone in recovery. Click here for more information about mentoring.