"All my needs were met when I got here. The food, the shelter, and the fellowship. … I tried to do it on my own, and I couldn't do it." - Mike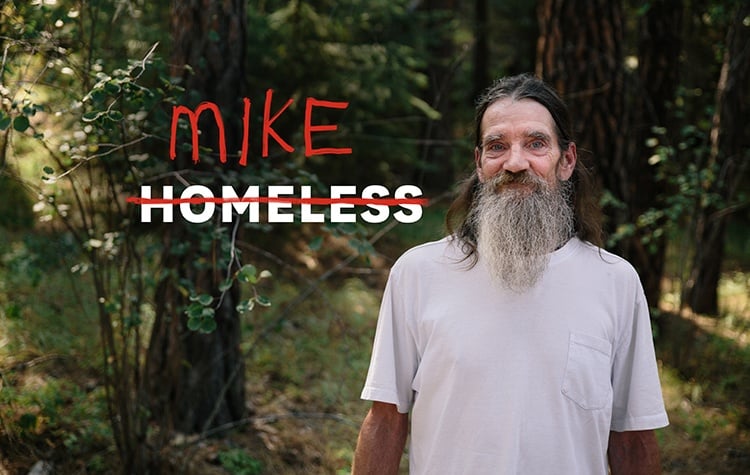 Mike Baker is a self-described mountain man who, for a lot of years, preferred the company of trees to people. When he found himself living in his car in North Idaho, the thought of coming to the Union Gospel Mission in Spokane scared him, but the support and fellowship he found surprised and changed him.
As you read Mike's story, you'll see some themes common among people experiencing homelessness.
Childhood trauma
Studies link adverse childhood experiences, such as parental death or estrangement, with homelessness in adults. – Project on Family Homelessness
Growing up, Mike loved his dad like no one else. "My father took me everywhere. We went fishing. … We were always together. I always looked forward to, if I wasn't with him, when he'd get home."
His beloved father died from a heart attack when Mike was 8 years old. "That tore my heart apart, because he was the love of my life. … I've had to deal with a different type of family life."
Mike ended up in foster care and institutions. "I had babysitters for a while, and then my mom said she couldn't control me, so she sent me off, and I just felt like I was never loved."
Criminal record
"An estimated 65 million U.S. adults who have criminal records often confront barriers that prevent even the most qualified from securing employment." – National Employment Law Project
Mike loves the mountains and the woods, but for over 25 years his work as a logger also kept him stuck in remote areas in a culture where heavy drinking and drugs were the norm. He didn't like it, but he also wasn't immune to the influences around him. He got into trouble several times for drug use and drunken driving.
Mike admits he had a violent streak when he'd been drinking. He picked up a felony assault conviction nearly 15 years ago and is registered as a "violent offender" in Montana. A felony record presents hurdles to both employment and housing.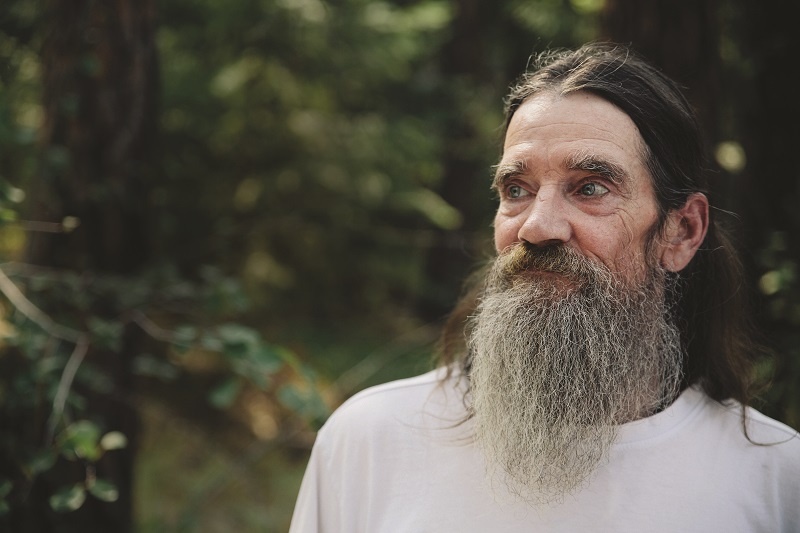 Health problems
Homelessness "exacerbates existing health problems and causes new ones. Chronic diseases … are difficult to manage under stressful circumstances and may worsen. Acute problems such as infections, injuries, and pneumonia are difficult to heal when there is no place to rest and recuperate." – National Health Care for the Homeless Council
Mike's hard-labor jobs took a toll on his body. He suffers from two fractured vertebrae, degenerative joint disease, scoliosis, stenosis, and nerve damage. He is no longer fit to work in the only kind of job he's ever done.
And he couldn't afford more than the occasional clinic visit to address his health problems. Usually, all they would offer him was pain medications, which themselves brought a slew of other problems.
Mike's receiving more holistic, healing-focused care from Dr. Ward Merkeley in the UGM clinic. "He's hoping to get me into surgery so I can get my back fixed and have a better life."
Lack of affordable housing
"The array of clean, safe, affordable, and sober housing options is usually limited and often difficult for individuals with substance use disorders to obtain." – Substance Abuse and Mental Health Services Administration
The only places Michael could afford on a disability income, especially in the North Idaho countryside he calls home, were in low-income apartments and trailer parks with a lot of drug and alcohol use. His frustration about that sparked his latest run-in with the law last January. When he saw a neighbor using meth out in the open, Mike was infuriated, chased the neighbor down the driveway and ended up being arrested for assault.
That last stint in jail meant Mike lost his home and his dog. He didn't want to go back anyway, but in North Idaho, he had no options for clean and sober shelter, let alone permanent affordable housing. His social worker suggested UGM in Spokane, and the "country boy" had no choice but to come to the city. Now, he's glad to be here.
"I went through a lot of turmoil and a lot of praying just to get out of that situation. I don't want to go back to it. I want to be in a Christian environment."
Mental health
"Approximately 26% of homeless adults staying in shelters live with serious mental illness." – National Alliance on Mental Illness
Mike's tendency to isolate took a toll on his physical and mental health. He wasn't eating enough or connecting with people, so when he went to jail, he was physically, mentally and spiritually broken down. He suffered anxiety attacks and was transferred from the jail to a mental hospital.
The hospital helped him regain stability, but he hated the medications they gave him: "I turned into a zombie." At UGM, Dr. Merkeley has helped him adjust his medications so he's stable without that "zombie" feeling.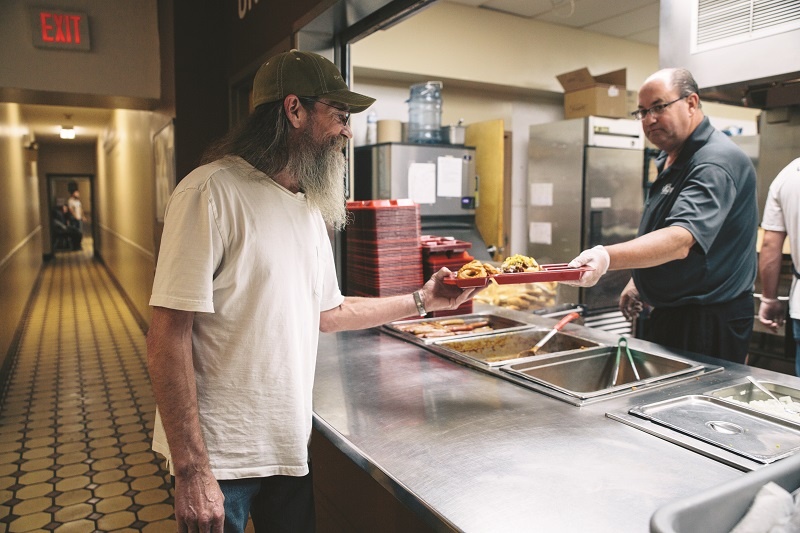 Mike knows he needs help from others to manage and structure his life, people who help him do what it takes to stay healthy spiritually, physically, mentally. He's learning what that looks like at UGM, and he is looking into recovery housing options where he can continue to have that support and accountability.
"Since I came to the Mission, I haven't been on any drugs. I've been clean and sober, and my mind is working well again. I've had a lot of time to reflect back on my past and read the Bible. And it's brought me into a new life. The light has turned on. I'm not living in darkness anymore."
LEARN MORE: Watch a video about Mike's story.