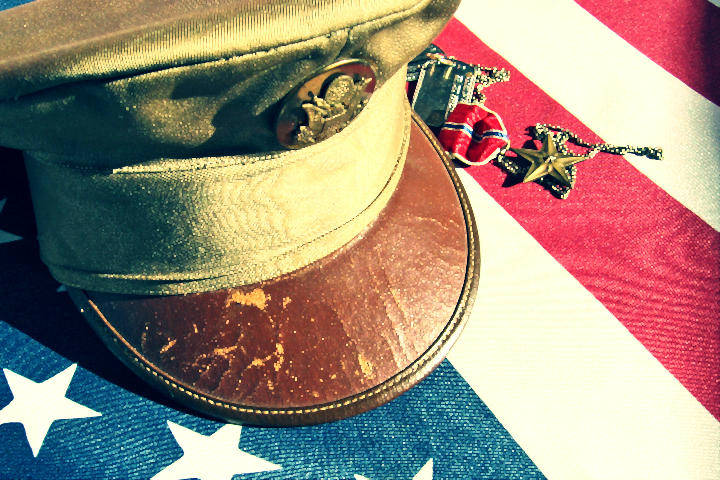 Recently, my wife, Caryl, and I were sitting in a Florida airport waiting for a flight back to Spokane when a group of twenty to thirty uniformed soldiers deplaned and started walking down the terminal. As they walked, people rose all along their path and started clapping – a full uproarious applause with hoots and hollers. We could still hear the applause after they were out of sight, and I can still feel the emotion of that moment.
We don't have to be in agreement with every aspect of our nation's foreign policy to show honor and respect to the men and women who have chosen to risk their lives in service to our country. I have personally never chosen a profession that required putting my life on the line. I appreciate that they have. I believe that there is evil in the world, and that sometimes war is necessary to stop that evil. I also believe that war leaves behind devastation – devastation of the land where it was fought, devastation of the families who lost loved ones, and devastation in the lives of the soldiers who lived through it.
Our task is to lengthen our memories and concern beyond the day's headlines or the night's evening news. Our task is to remember our soldiers who have come home and to see them with God's eyes as men and women who have literally walked through the valley of the shadow of death.
At the Mission, we are attempting to do that by providing food and shelter for homeless veterans, by offering trained counseling to men who have long suppressed their guilt, fear and anger, and by creating a safe community for broken people. Your partnership enables us to offer restored dignity to our veterans who have struggled to readjust to civilian life – men like Mark, Bob, Mike and James. They found a supportive community here because of your generous investment. Thank you.
Serving together,
Phil Altmeyer
Executive Director