There are some items of which UGM's shelters simply can't have enough - winter socks and hats fall under this category. For many of the individuals coming to UGM, walking is their primary way of getting around.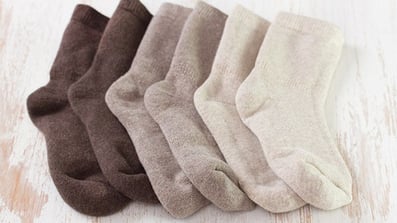 Out in the cold, it's important they keep their heads and feet warm, but treading through the snow for many miles, socks wear out quickly and are in high demand.
Help keep up with the need by providing warm, thick socks and hats, in all sizes, for homeless men, women, and children. Drop off at UGM's administrative offices, 1224 E. Trent Ave., or in Coeur d'Alene at 196 W. Haycraft Ave.