Work is a key ingredient of the process of ending homelessness one person, one family at a time. And while you'll find current and former residents working throughout the Union Gospel Mission, we know only a handful of the people who come to us for help will get their permanent job at UGM.
So, we depend on more than 100 Business Partners to give our residents the chance to build their skills, confidence and work history to obtain and succeed in real-world employment. And while we firmly believe benefits of Business Partnership go both ways, we're still extremely grateful to the businesses and organizations – and the supervisors and managers – who give people in recovery the chance they need to get back on their feet and hold a contributing role in society.
Here, Vocational Advancement Director Joel Brown talks about the challenges and the process of getting long-unemployed people back to work – and how UGM Business Partners are changing lives forever.
Business Partners Get People Back to Work
By Joel Brown
The work arena is one that has produced significant angst in many of the men and women who participate in the LIFE Recovery Program. For some, work was one of their main sources of insecurity, failure, and a contributor to their negative self-image. Although we were created to work, many dread the very thought of it because of their past experiences.
Through trial and error, we at UGM have found the reasons men and women fail to gain or keep employment are often the same reasons they get stuck in addiction: faulty beliefs. Those underlying issues are one reason "just get a job" is an insufficient answer to the problem of homelessness.
In his introduction to the Genesis Process used in the recovery program, Michael Dye states:
"Trying to control an addictive behavior without changing the faulty belief systems that support it is an exercise in futility. Every behavior, good or bad, is supported by your beliefs. The Bible tells us in order to change what you do, you must change who you are. In other words, change comes from the inside out. Recovery means changing your life, by dealing with your beliefs, identity, behavior, and relationships with God and others."
One of our primary objectives in the Vocational Advancement Department is to influence men and women to begin to dream again and to find their identity and confidence in who the Lord says they are. We work to identify and begin to change their faulty beliefs associated with work. Finally, we encourage them to pursue a career that corresponds to their passions rather than just pursue another job.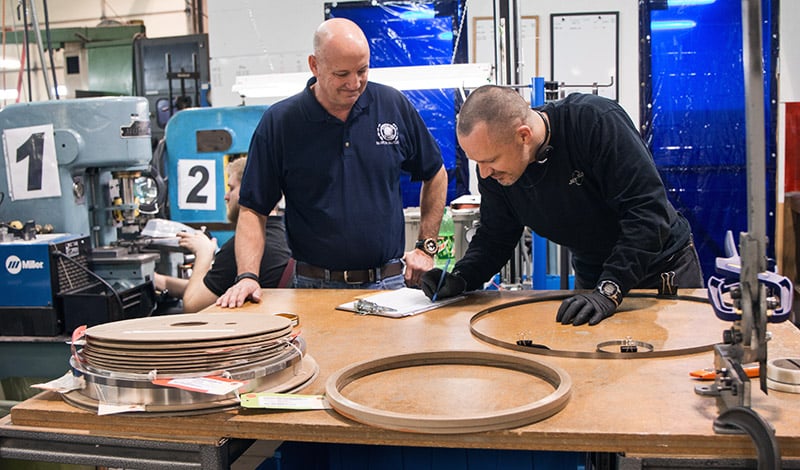 In the third phase of the LIFE Recovery Program, participants take a class called Work Net. There, they delve into the fears they have regarding work. Many fear that their past life, criminal history, or lack of skills will prevent them from obtaining employment of any kind, let alone enter a career of their dreams.
In the fourth phase of the program, the men and women are enrolled in a 240-hour, unpaid Business Practicum. The goal of the practicum is to help them practice and attain skills, work as part of a team, address deeper recovery issues (restraining negative beliefs), and regain confidence to re-enter the workforce. In addition to the valuable work experience, candidates receive critical work references and are frequently offered employment at the location of their practicum. Thus, practicums create a win-win situation for employers and participants.
For example, Jolene, who had been homeless several years before entering Women's Recovery at Anna Ogden Hall, did her Business Practicum at DAA Northwest, a longtime UGM Business Partner.
"It was so important for me to be able to start working again so I could provide for my children. I was intimidated at first," Jolene says. "My boss was really encouraging, saying how good I was doing. Hearing that, I thought, 'Maybe I can do this!' "
Jolene proved she was a quick learner and a hard worker. When she gathered up courage to ask her supervisor if there was a chance she could be hired full-time, the supervisor said she'd just been waiting for Jolene to take the first step. Now, Jolene loves her job, and her co-workers love working with her.
Nonprofit organizations have also provided excellent practicum opportunities. Because of his construction background, Bill Murphy was occasionally asked to lead volunteer groups during his practicum at Habitat for Humanity. "Bill did a fine job at both instructing the volunteers and making each volunteer feel important and valued," his supervisor told UGM. "He created a positive atmosphere."
Now, Bill is using that experience and confidence in his permanent job at Lowe's, helping do-it-yourselfers.
Through the Business Practicum process, many men and women have entered into career fields that were once only dreams on a distant horizon: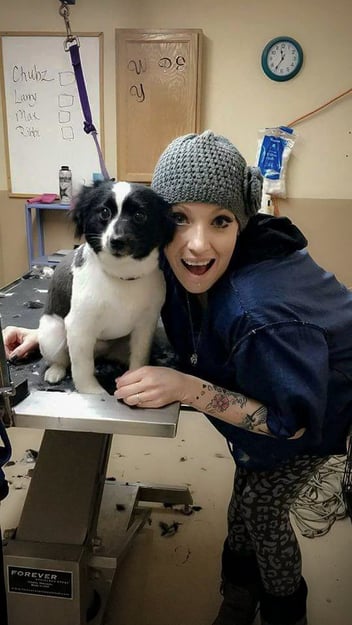 Rachel was connected with a local pet grooming business because she loved animals and had a desire to learn the trade. Two years later, Rachel is the lead groomer there and loving every minute of her job.
Mark discovered his dream job at KVC Development overseeing hotel development projects.
Maury is currently realizing a dream of working with the City of Spokane Planning Department.
Each year, approximately 45 men and women at UGM step out and connect their work with their passion through the Business Practicum process.
The partnership of businesses and organizations throughout the Inland Northwest is indispensable in getting people back to work. More than 100 Business Partners provide job training and experience through the Business Practicum. Businesses also partner with UGM by participating in the annual College and Career Fair, by providing speakers for the Engage! Work Seminar, and giving financially to help individuals re-enter the workforce successfully.
We couldn't do it without our partners!
Click below if you'd like more information about UGM Business Partnership.