By Christy Zapata, UGM volunteer
-
A key component of the UGM's approach to fighting homelessness is addiction recovery. The 20-month residential program provides the time and guidance needed for broken people to make real, lasting changes in their lives. Most importantly, they can come to know the Source of the power to make those changes.
Steve Palmer is a counselor in UGM Men's Recovery. After ministering overseas in India, Steve and his family came back to the U.S. to help their aging parents. With a master's degree in counseling and a heart for people battling addiction, Steve was looking for a position in that field.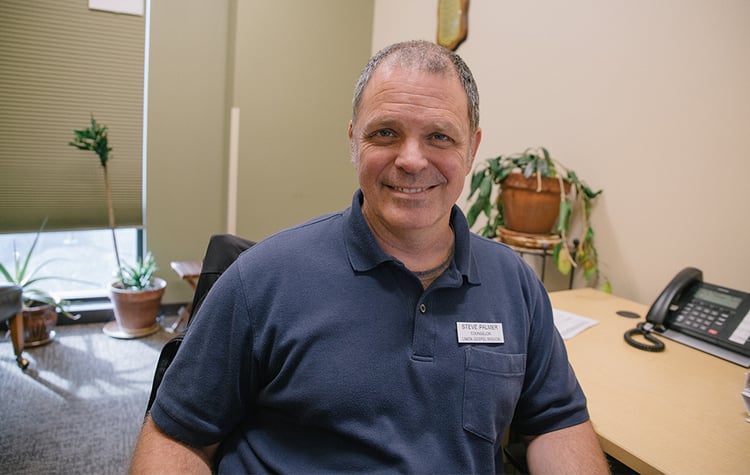 Working at UGM allows Steve to help people move out of their addictions and gives him freedom to tie in his love for the Lord and his belief that true recovery involves getting to know Jesus and following His plans for life. "God makes the deepest changes in people's lives," Steve says.
Most men in UGM's recovery program have come here after talking to others who were already enrolled. Seeing the changes that God has made in the lives of others is the most powerful witness of God's power to change lives.
They come into the program when they are desperate and willing to ask for help to change. "They know if they don't, they won't survive," Steve says.
Pain and Loneliness
I asked Steve what he felt was the root cause of addiction, which seems to drive many of the poor choices that leave people homeless and in need of shelter at UGM.
"At the heart of the matter, it comes down to the pain of loneliness and shame," he says. "It isn't possible to erase these feelings under your own power, so people turn to drugs and alcohol to medicate the pain away." The addiction then worsens those painful feelings, which spirals into greater and greater problems.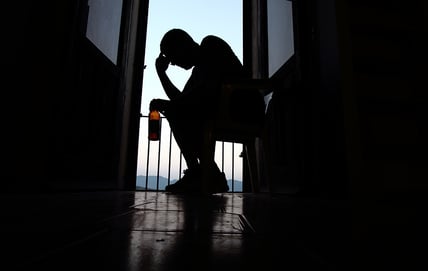 The pain of loneliness is born from a lack of meaningful relationships. The men have long histories of being hurt and having their trust betrayed, so meaningful relationships seem too risky.
That's why Steve and the other counselors must create an atmosphere of trust in the program. Steve nurtures trust by asking sincere questions about their feelings, listening without judging and empathizing with their pain.
In time, the men learn that they are in a safe place and they begin to open up about themselves, examine the choices they have made, admit where that led them and learn new ways to make healthier choices.
Shame and Regret
The other key issue among men in recovery is one of shame and regret for past decisions and mistakes. Shame is a deep emotion that people can't deal with on their own.
Steve explains: When you've done something you regret, there is no way you can erase it. You may try to cover it up by doing good deeds or simply ignoring it, but eventually the shame overwhelms you and you turn back to drugs and alcohol to medicate the pain.
An important part of the recovery process is willingness to face your pain and regrets, which leads to a self-awareness of genuine guilt and the realization you can't overcome this on your own.
"At this point the gospel becomes really important," Steve says, "because God is the only one who can genuinely remove guilt and shame. He is the only one big enough and powerful enough to do that."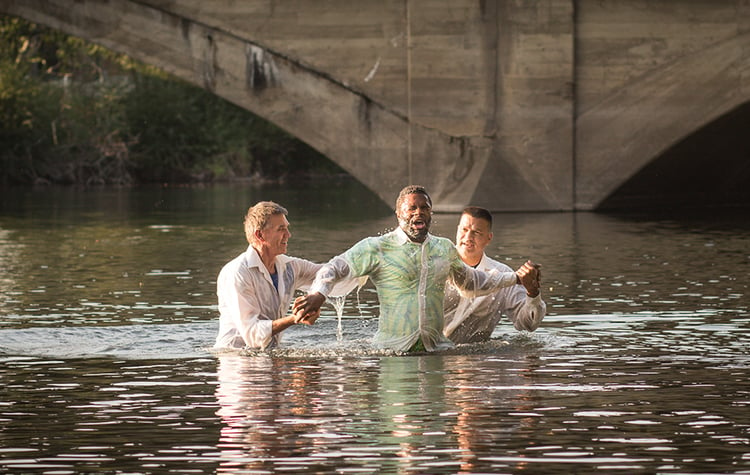 It is at that point that many men in the program come into a relationship with Jesus because they realize that He loves and accepts them just as they are, that His forgiveness can remove their shame.
Healthy Relationships
Two of the courses in the program are Boundaries and Beyond Boundaries. In Boundaries, the focus is about protecting yourself, learning who is safe, and learning to say no to unhealthy things in relationships. Steve says, "Many of these men have never learned how to say no. They have been raised in environments where they were taken advantage of or abused, so this is a very important skill for them to learn."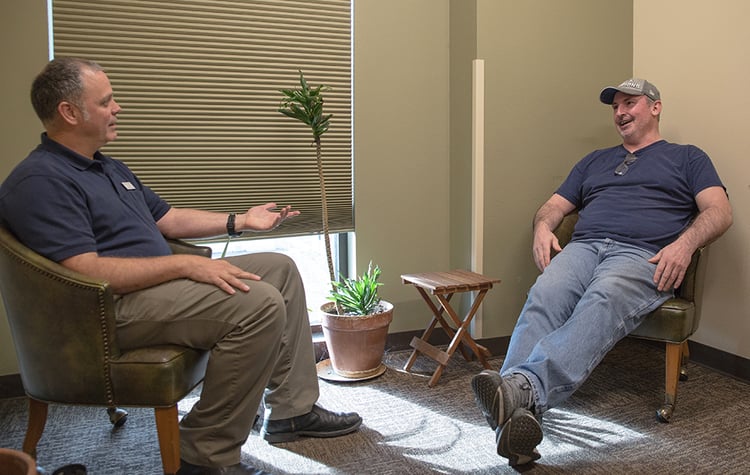 Later on in the Beyond Boundaries class, which Steve teaches, they learn to look at relationships in a less defensive manner, so that they can build intimate relationships, learning how to grow in that area of their lives. Throughout the program, they learn how to live in community, begin to trust each other, and connect with one another on a heart level.
Says Steve, "We are all human beings with weaknesses and strengths. Even though people have flaws, the men learn it is a better thing to talk about them and try to resolve things, rather than to pretend there is nothing there."
One great way to support people in recovery is to get your church connected and provide healthy Christian "family" for our residents. Click below for more information.