Louis Hurd III is president and co-founder of PTA Performance, a center for physical therapy, training and sports skill development.
When Hurd did street ministry years ago in Vancouver, B.C., he saw the love and power of the gospel at work at the Union Gospel Mission there. He returned to his hometown of Spokane knowing he wanted to stay involved in helping people escape homelessness.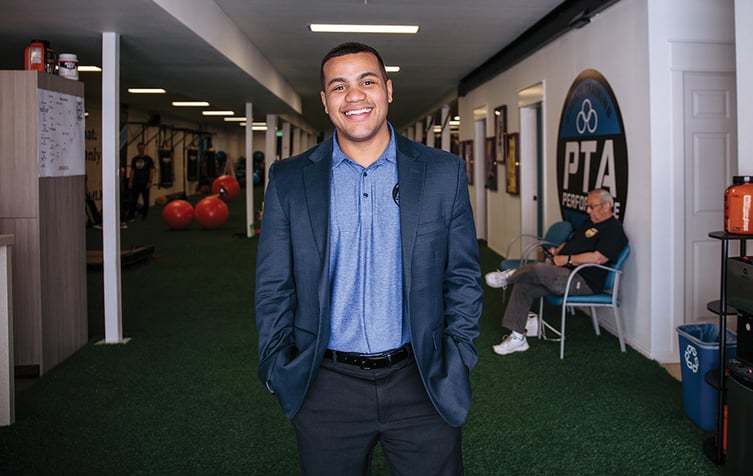 "God gave me a heart for the down-and-out," Hurd says. He believes there's a formula to help break the cycle: "One, prayer in Christ; two, positivity and love from external sources; and three, hope." Hurd sees that hope happening when we can connect people with opportunities to explore and pursue something that they're passionate about.
It was a perfect fit with Brian McGlocklin, one of this year's LIFE Recovery Commencement honorees. Brian is interested in physical therapy and sports medicine, and his 240-hour, unpaid Business Practicum at PTA Performance covered a wide range of work in that area, from helping clean up all the way to learning how to adapt clients' training for their unique needs.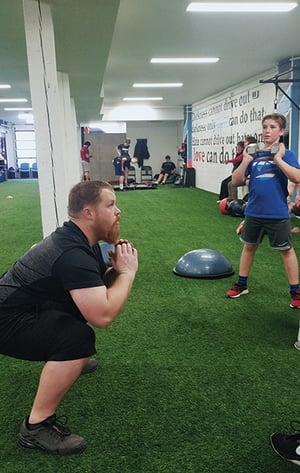 "Brian was amazing," Hurd says. "He lit this place up. You could tell he grew a lot from it, but a lot of people also grew from seeing him here, being able to say, 'We can give people hope. They need hope.' "
Hurd feels like his business got rich rewards from opening that door for Brian, and he looks forward to another opportunity to do it for someone else. "Everyone has something to offer. That's the biggest thing that a homeless person needs, is that I have something to offer. I just need someone to give me a chance."
Hurd encourages other local business people to consider the mutual benefits of a UGM Business Practicum. "A lot of Spokane businesses, the women and men here, want to give back. They just need to know how. And I think this is a great way. … And it's easy. UGM did all the upfront work."
Offering practicum experiences to our residents is one of many ways to get your company involved in getting
people back to work. Click below for more information!