Brad and Stephanie Hunter own Caramel Kitchen, a small business that makes delicious toppings and sauces from scratch. Beginning just over three years ago in their own kitchen, they wanted it to be "a business that has God in the center and is trusting that He'll provide the increase and the right people."
Over the last year, that's been happening through partnership with UGM.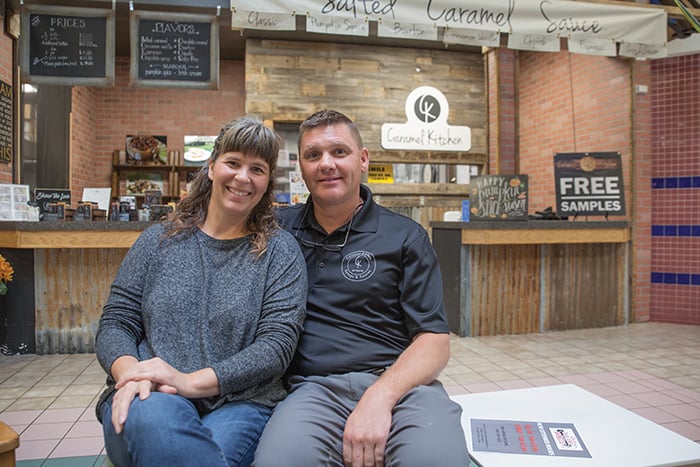 The Hunters had already been volunteering, with Stephanie and their children regularly serving meals at the Center for Women and Children in Coeur d'Alene. When they read about other companies that provided Business Practicums (240 hours of unpaid work experience) for residents, they knew they wanted to get their growing business involved. The Vocational Advancement director in Coeur d'Alene arranged for an interview with Valerie Guida in July 2018.
For Valerie, like many of our residents, the workplace and interview process was intimidating at first. Stephanie recalls, "I just remember wanting to give her a hug because she was so nervous."
Valerie excelled in her practicum, began working full-time at Caramel Kitchen, and became more and more confident at work. Now, she's in charge of all the cooking and trains other workers.
It's great to see her "just being comfortable with who she is as a person, and not having to try to put on a facade or try to be something she's not," Brad says. "And to see her grow and mature and take over the shop, and lead others in the shop now, is huge."
Since then, UGM alum Amber Turner has also worked her way from practicum participant to full-time employee, running the operations side of the business. "We're their support staff now," Brad says with a smile.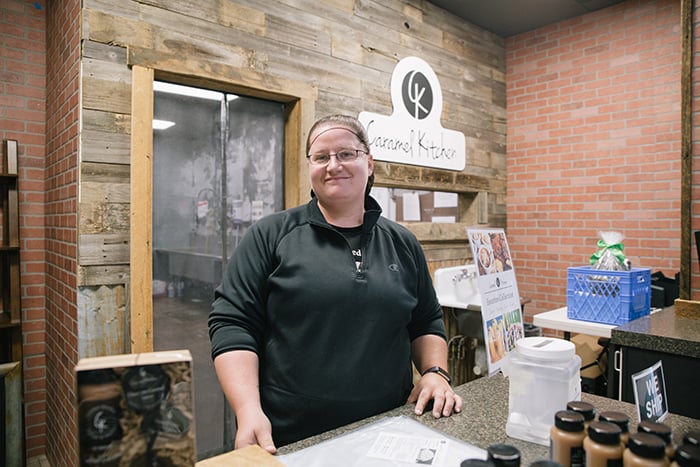 Since Valerie and Amber both have young sons, the Hunters have made it a priority to include the children in the business, going to sales events with their moms and occasionally helping out with tasks.
"We know that they're moms first," Stephanie says.
Brad adds that working with their kids is an opportunity to be part of breaking a generational cycle of poverty and family dysfunction. "Their kids seeing them be responsible and having that routine every day, and creating the stability in their lives, is a big deal ... now at a very young age they're learning how to count money, they're learning how to be responsible ... It really is a process that helps break the cycle."
The Hunters said they deeply admire both women and are grateful to be part of their circle of support.
"Having a heart to help disciple others and want to grow them in a Christ-centered environment is way more fulfilling coming to work every day − having a purpose, rather than just being profitable and making a paycheck."
Go to uniongospelmission.org/business-partners for more information about business partnership.