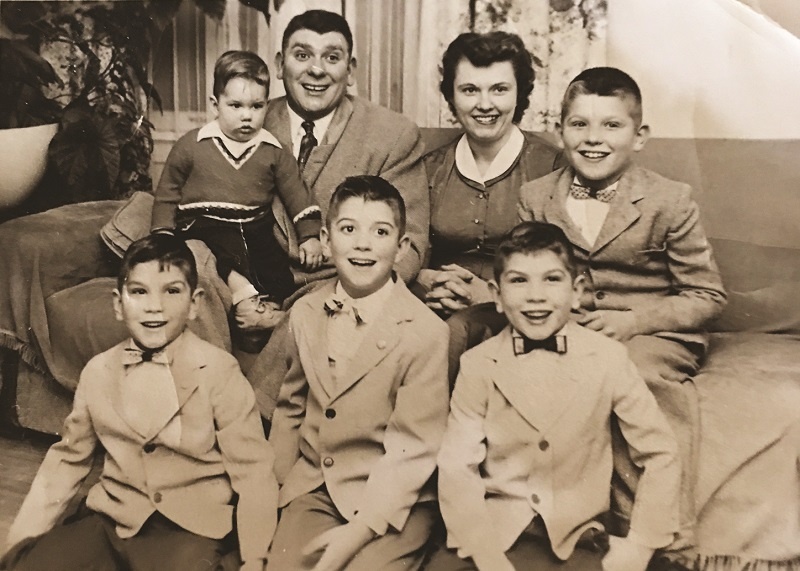 Tasked with raising five boys, my mom was an expert at energy management. She knew we needed to keep busy. She played baseball with us, worked alongside us in our daily chores – weeding the garden, pushing a mower over our hilly acreage – and taught us the value of hard work – inside and out. We took turns in the kitchen with her, learning to cook. I was the caramel expert in our house while my brother Steve mastered fudge. Her mantra was simple: You work; then you play. When we fell into bed at night, we were tired.
While Mom knew we needed to be active, she also paid close attention to our hearts. She believed in us. (From a young age, she was certain I was destined to be a doctor.) She modeled love and forgiveness. She disciplined us because she wanted the best for us. She modeled the importance of character, prayer, reading the Bible and caring for the less fortunate. I know I would not be who I am today without the loving influence of my mother.
Christmas is coming, and we all get excited about gifts. Purchasing, wrapping, giving, receiving – it's part of the joy of Christmas – but I have to tell you, of the hundreds of gifts I've received in my sixty-plus years, I remember very few. And even those rare, super special gifts pale next to my cherished memories of time with my mom and her investment in my life.
This Christmas, at two years of age, Fabian (see the cover story) will probably be as excited about the ribbons and bows and hiding in boxes as he is about the gifts he receives, but the very best gift will be sitting beside him – a healthy, loving mother. Thanks to your generosity, Martha had two years in UGM Recovery to learn how to walk in the Christian faith and be the mom Fabian needs. Your investment in Martha and the multitude of other young moms coming through our doors is a gift that keeps on giving, an investment with eternal significance.