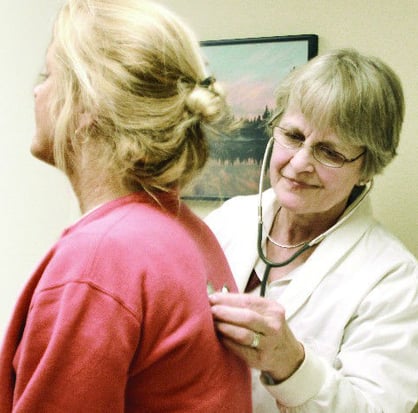 "They say when you're doing what you're supposed to be doing, you're energized by it, not depleted. I love working at Anna Ogden Hall. It's my niche," said Jenny Edminster, a nurse practitioner who volunteers one afternoon a week in the Helping Hands Clinic.
"One of the things I love is that I see people who have hit bottom and are on the way up. They have encountered the love of God and left behind destructive patterns. They share their struggles in a very transparent way and know their need for God. And, they have hope, something so encouraging and life-giving in that."
The UGM clinics are seeking additional medical professionals to volunteer a few hours each month. For more information, please contact Greg Barclay at 509-535-8510.