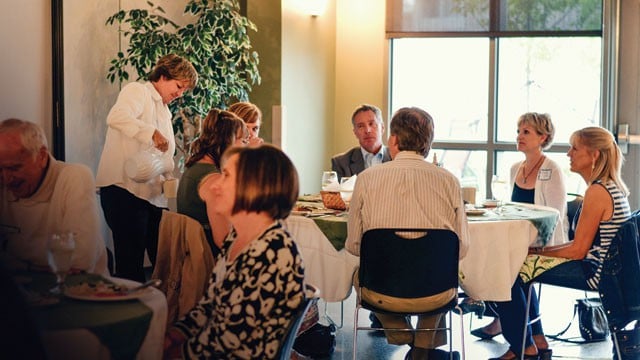 Some of the best communication happens around the table, does it not? That's why we invited a group of UGM partners to have dinner with the very people in whom they are investing at the Center for Women & Children in Coeur d'Alene.
Recovery program residents served as table hosts and shared their stories. The evening gave them the opportunity to practice hospitality and conversation – skills which may have grown a bit rusty in their former lives. At the same time, guests experienced an up close encounter with life transformation. They didn't just hear about how a life can change; they witnessed it firsthand.
Kootenai County Commissioner Dan Green sat at a table with Chantell and Carlene. He said, "The two ladies with whom I had dinner radiated God's grace and mercy." They were, in fact, clothed in garments of praise.