It's hard to overestimate the happiness that accompanies a gift card for one of our guests. It may look like a bit of plastic, but it's actually a bit of independence.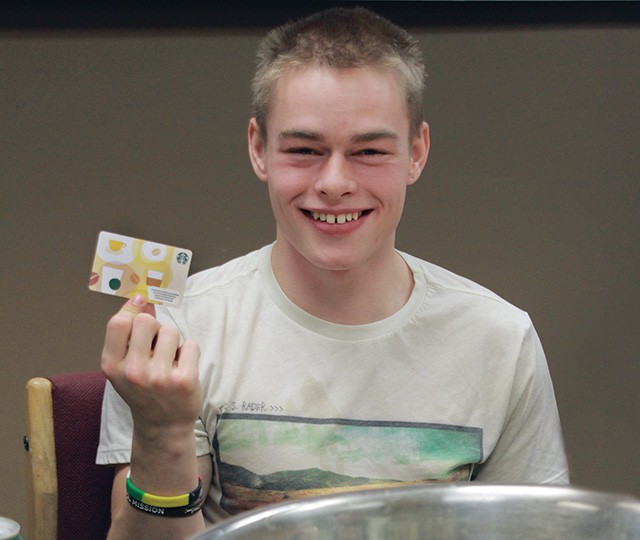 As hard as we work to make our shelters warm and home-like, there are a few inescapable realities: By and large, residents eat the food we provide when we provide it. They wear the clothes available through donations. They sleep, work, go to class and even relax according to a schedule.
A gift card that can be spent on a particular pair of shoes, a particular snack, a particular movie is a real treat.
Cards in denominations from $5 to $25 to grocery stores, department stores, coffee shops, movie theaters, book stores, etc. are all welcome. Drop off at 1224 E Trent Ave. in Spokane or 196 W Haycraft Ave. in Coeur d'Alene. Or, give your gift online >