Lane Crandall started volunteering at UGM in July 2019. He had supported the Mission for many years, but says he didn't really know what it was all about until he had the opportunity to hire a couple guys from UGM's Recovery program.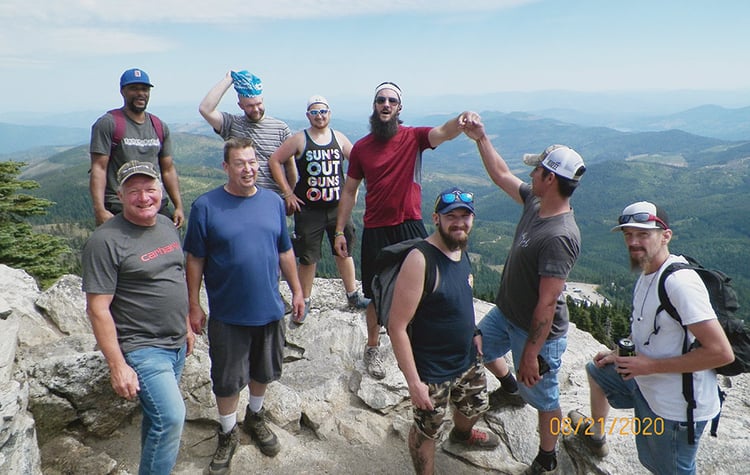 His curiosity was piqued and he signed up for a volunteer orientation. Having been an avid hiker since childhood, he was a natural fit for the hiking lead position that the Men's Shelter had been trying to fill. The opportunity excited him, but he says he had no idea just how transformative the experience would be.
The amazing people I've met have just blown me away.
"It gave me the opportunity to talk to them for three to four hours and get to know them while we're hiking. Most of the guys I've met here, they haven't had any experience with people really being interested in them. They've been cast off, or not tended to, and hurt—usually by their family. It's a deep pain, and they're scarred, but through this process, while they're unpacking this stuff, the Mission teaches how to deal with it."
He goes on to say, "Trust is built with time. Time is critical. And listening. That is what I offer—they need someone being truly interested in them."
Lane teaches the men outdoor skills like lighting fires, and takes them to coffee or ice cream after each hike. "I'm proud to be with these guys. I've learned as much from them as, hopefully, they've learned from me."