To mark World Homeless Day October 10, six crews from UGM went out to paint over graffiti in downtown Spokane.
At the head of one of the painting crews was Jim Illback. Painting isn't Jim's particular skill set, but helping others certainly is. In fact, in two years of regular volunteer work at UGM, Jim has never said no to anything we've asked him to do. So there he was, paint roller in hand.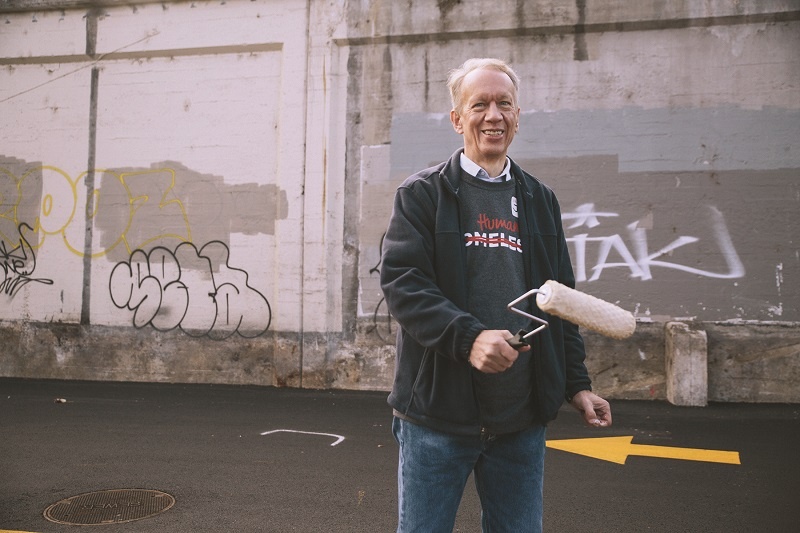 Serving others, whether directly or quietly behind the scenes, is a way of life for Jim and his wife, Carol. Over many years, they've welcomed about 100 foster children in their home, specializing in medically fragile cases. They also serve regularly in their church.
Jim's expertise is in computers, information technology and programming. After a 30-year career at Boeing, he retired and moved to Spokane in 2016. He had already decided to spend his time doing volunteer work, and he'd been familiar with the UGM in Seattle, so it was a simple matter for him to come to UGM. We were happy to put his computer skills to work!
Jim comes two days a week to provide support for the IT staff and tutor residents in math and computers in the Vocational Education Center. Recently, he's been creating an improved record-keeping database to use ministry-wide. In fact, he's been putting in full-time hours on that project at home, first learning the programming language and then constructing the database.
That's a lot of work, but Jim genuinely loves doing it. That's why he's worked countless hours at home on top of the more than 660 hours he's served in the office so far.
"I think it keeps my mind fresh to wake up and be able to say I have something that's small that the Lord can use and that I enjoy thoroughly, so – if you're going to serve the Lord, you might as well enjoy it, right?"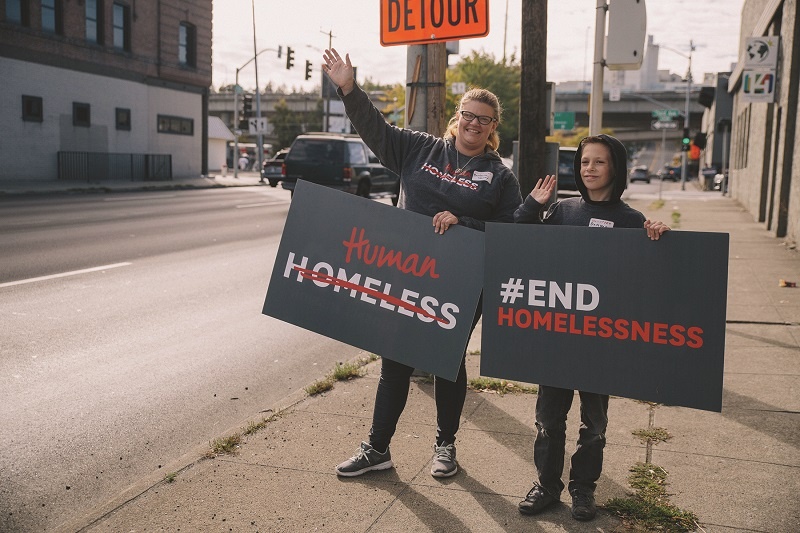 Jim's attitude reflects that of all our faithful volunteers, many of whom turned up with him to help on World Homeless Day. Thank you, everyone!
Volunteers like Jim and our World Homeless Day crew make the ministries of UGM possible. Click here to check out where you might be able to serve!