By Ryan Brown, UGM Youth Outreach Director
-
Three and a half years ago, I was called back to a place where God transformed my life: Spokane's Union Gospel Mission.
I had no idea the blessing that would come would be so substantial and life-changing for this community, and me personally.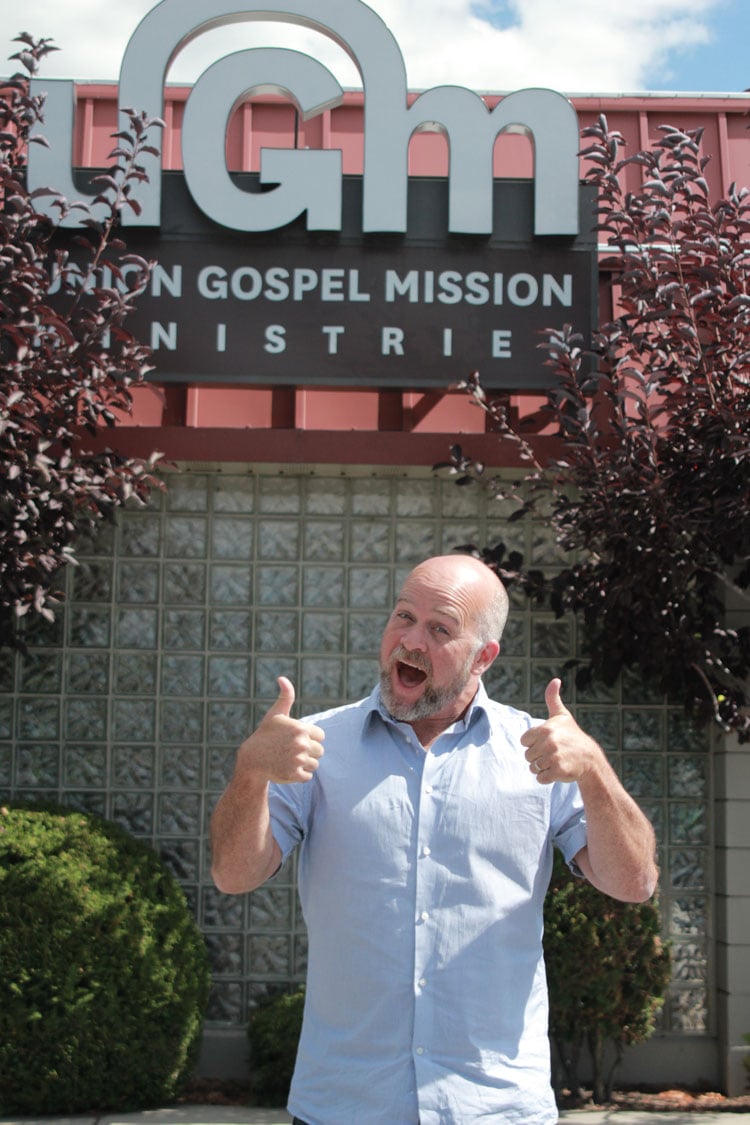 When I took this role I stepped into an amazing ministry developed by my predecessor and friend Dennis Roach. It consisted of an incredible camp program, partnering with multiple churches to reach hundreds of at-risk youth each summer. In addition, I was able to take the reins of our Juvenile Detention ministry, serving dozens of incarcerated teens.
After a short time, I assembled a small army of young leaders from our local colleges who also wanted to serve the young and at-risk in the city. Little did I know this was the setting for what would be a much bigger and broader ministry than what was given to me.
There are a lot of ways to impact the young, poor and at-risk in our city and world. There's meeting the immediate needs, and then there's long-term transformation. Looking at our city not only now, but what it could and should be 25 years from now, it is the long term that consumes my thoughts and vision.
It requires serving youth today with hope of a bright future while also raising up the next generation of leaders to help walk them into that future.
In June 2017, we officially opened the doors of the UGM Student Impact Center to serve that exact purpose: serving homeless, at-risk and underserved youth while raising up leaders who will care for them, the resident interns who live and serve at the Center. That was a nearly a year ago, and the journey since has been quite amazing.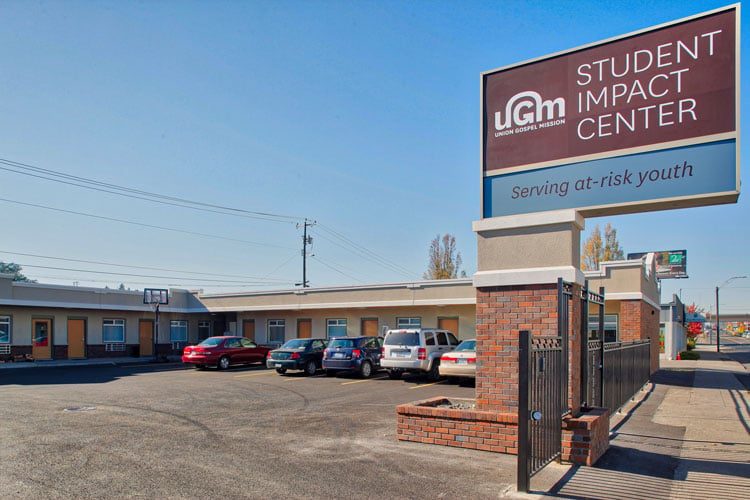 Before opening the Center, we had many encounters with youth at schools, Juvenile Detention, the shelters, and the neighborhoods. We knew that the Center would be an inner-city hub with a very homelike setting to allow us to develop relationship with these youth even further.
Our first encounter with youth at the Center was a little unexpected. Before it was even open, we were visited by some neighborhood kids who remembered some of our interns from when they served at the Crisis Shelter. The first words out of their mouths were, "Can you play with us?"
Without even doing any outreach to our neighborhood, ministry was knocking at our door. Those kids have been a part of our ministry ever since.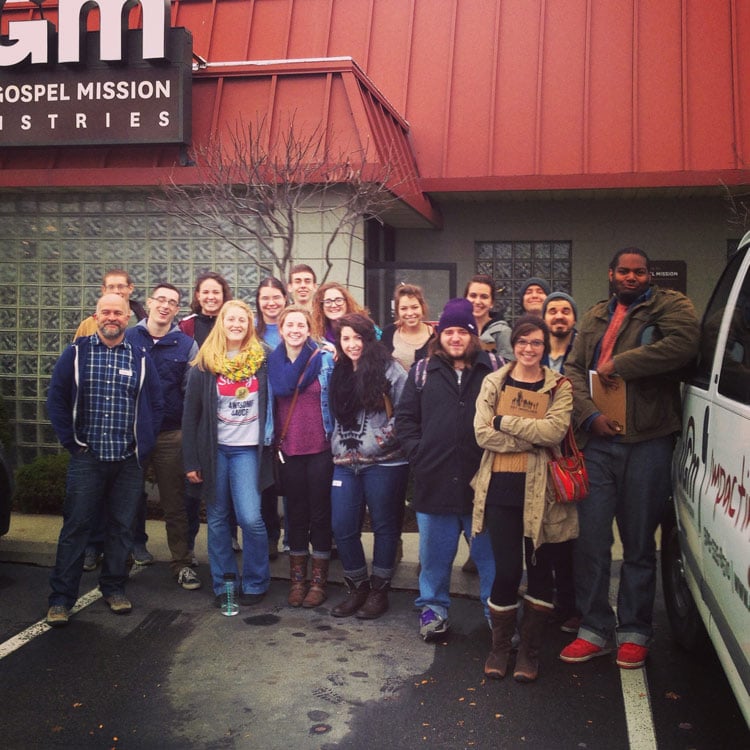 As time moved on, our interns were developing into incredible leaders, learning how to lead ministry, live in community with each other, be good stewards of God's resources and be the hands and feet of Jesus in the city. At the same time, God was bringing youth to our doors from our shelters, the schools, the neighborhood and the streets. We developed a 3-day-a-week program that offers clothing, showers, food, fun, and some creative sharing of the goodness of Jesus Christ, all done in the spirit of acceptance, community, and family. And all led by our incredible interns.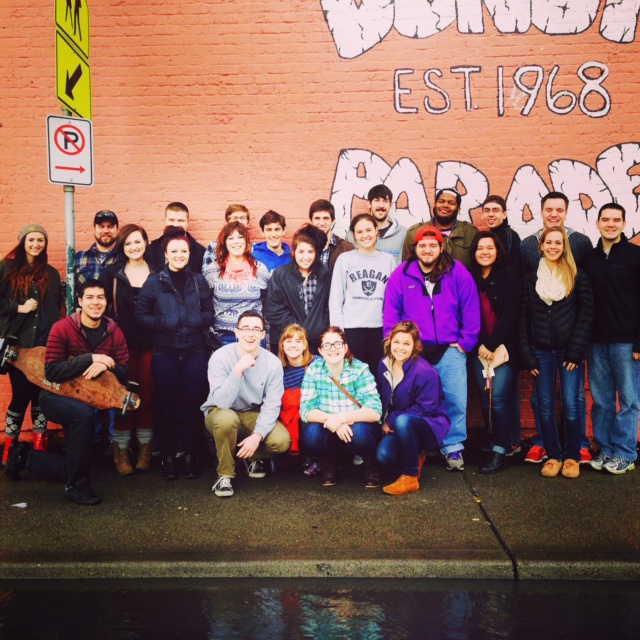 Every single youth who has come has in some way described it as feeling like home – in most cases, the first time they've felt that way in a long time.
As more community partnerships developed, we began to discover more of the need and what would be part of the ministry in the near future.
Homelessness among 18- and 19-year-olds is a huge issue in our city. Many age out of foster care or find themselves homeless for a myriad of reasons before they even graduate from high school.
The need for summer activities for inner-city youth and children is staggering, and far greater than we have room for at UGM Camp.
For these reasons, we are developing a plan to house homeless 18- and 19-year-olds who are ready to exit street life and bring about change in their lives. It won't be just a place to stay the night, but a place to be loved, accountable and transformed.
Also, we are utilizing the Center and our neighboring park to offer inner-city summer programming and activities for children and youth.
Every Monday, Wednesday, and Friday from 3-9 p.m., we will have some incredibly fun things for 13- to 19-year-olds, as well as the resources normally available (food, clothing, shoes, and computer lab). All they need to do is show up!
Every Tuesday, Wednesday, and Thursday we will have Young Club for ages 8 to 12 from 9:30 a.m. to 12:30 p.m., including breakfast, lunch, and fun-filled activities. This will be held at Oasis Park, next to the Student Impact Center.
With all these incredible developments, it's hard to believe it's only been 1 year since our opening. But it's easy to believe that God's hand is definitely in this ministry and there is so much more to come.
Some time ago, I showed up at the Center on a Monday night to see how things were going, to visit the youth and interns. What I saw was a picture of grace and beauty that will be etched in my heart forever. One of the special elements of our times with youth is our family-style dinner. We have one large table that everyone gathers around to share a meal together, and ask each other about their day or week. I walked in just as this was happening.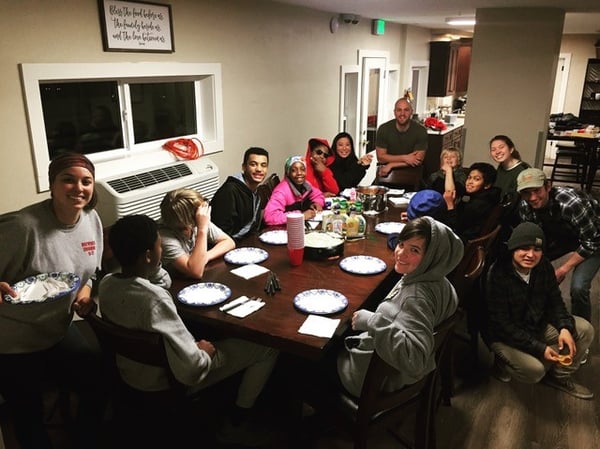 Around the table sat our interns, alongside youth ages 9-19 from the neighborhood, the shelters, the schools and the street, all laughing and smiling while they passed plates and scooped up hearty portions of the evening meal. It was a beautiful and diverse mixture of color, age, culture and situation. But all had a need to be there for some reason. And none had a stigma of being poor, homeless, or at-risk. It really hit home as these words came to mind: "This is not a facility, this is a family."
And if this picture is any glimpse into what this city and this generation will be 25 years from now, we are headed into a beautiful future.
One way you can help Youth Outreach impact the future is by sending a child to UGM Camp. $99 gives an at-risk child an unforgettable camp experience!