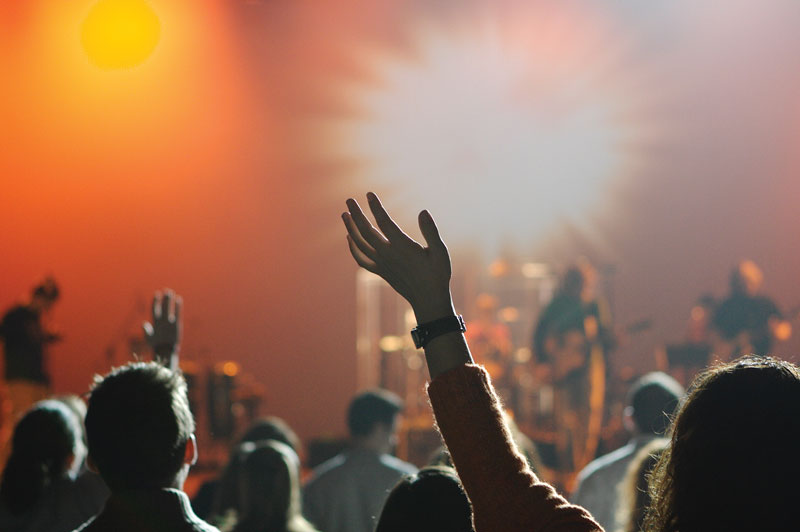 For people who come from broken or dysfunctional families like those in our cover story, plugging into a local church provides the healthy "family" they need to continue to thrive. Church involvement is one of the most important keys to ongoing recovery after moving out of UGM.
Heather Pollock went to Victory Faith Fellowship even before she came to UGM. From her Celebrate Recovery leader to the children's pastor who picked her up every Sunday while she lived at Anna Ogden Hall, she says they embraced her even when she was still "addicted and sick" and "walked with me through some hard times."
Heather finished the program and moved out of UGM a year ago. Serving at Victory Faith keeps her connected to people who encourage her and help her continue to grow in the Lord: "They inspire me by how they truly walk the walk."
Curtis Emersonpero is in Phase 3 of LIFE Recovery. When he was referred to Riverstone Chapel, Curtis emailed the pastor and laid his cards on the table, saying he was an addict in recovery and was looking for a church.
The pastor's warmly welcoming response "removed my fears and anxiety I had about taking risks," he says. In fact, "everyone made me feel like I was home."
That "home" will be even more important when he's ready to move out. The relationships he's building at Riverstone provide a good foundation for long-term support and accountability.
Now Curtis serves as a greeter and welcomes others, including some who live on the streets, into his church family.
"My church shows love to everyone, which makes it way easier for us to fall in love with Jesus."
How you can help
People in recovery often have fears and apprehensions about how "church people" will respond to them. Here are a few keys to being a welcoming body:
Choose humility over judgment.

We all need help with something.
Engage. Recognize the valuable contribution they can make and don't be afraid to ask.

Be genuine.

Your own transparency shows your church is a place where people can be open.