and You Fed Us
Serving 1,000 meals a day at our 4 shelters.

Thomas
"It's awesome. Anybody that helps people is awesome. That's what I'm all about – not iPads and Jordans – but to do what the Lord wants us to do. Help your neighbor."
Ron and Nadine

Ron and Nadine eat at the Mission every day. Ron is homeless. Nadine has an apartment. Neither has a job.

"In Okanagan, I used to go rummage in garbage cans. You can find some pretty good stuff, but the Mission has better food and better atmosphere." – Ron

Dani (mom) and kids, Mena and Jareth

"We're at that point in the month where we don't have any food in the house other than Ramen and macaroni and cheese. Everybody is really nice, and the kids get to eat first." - Dani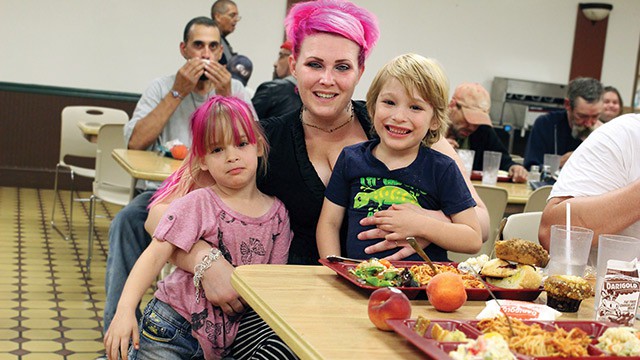 John

"I was just passing through and ran into some financial trouble. If the Mission hadn't been here, I would've been in dire straits."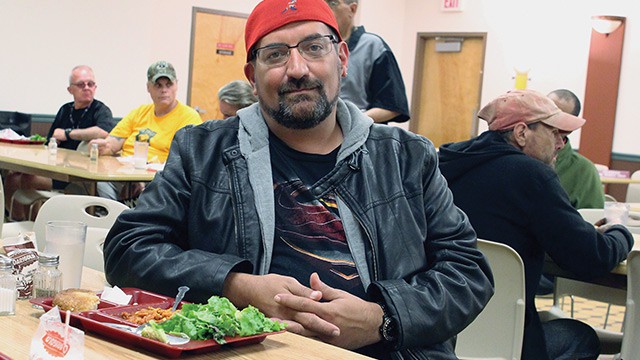 Derek Mobley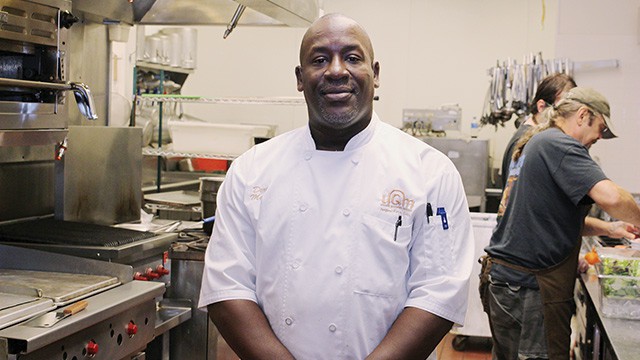 Derek who graduated from UGM Men's Recovery, chose to leave a job cooking at the Spokane Country Club to be the kitchen supervisor at the Men's Shelter.
"I wanted the job because I wanted to give back and to say thanks for what was done for me, for putting me on a path and showing me that I am worth something."
Even though he helps to prepare hundreds of meals each day, Derek said, the job is about so much more than cooking. "It's more of a brotherhood. I meet men from all different backgrounds. I listen and reassure, encourage and teach some simple skills. This job is all about coming alongside a man and telling him, 'Everything's gonna be OK. You're doing a great job here today' and putting a little light on his life for a minute."
Read more of Derek's story on the UGM Impact Blog.
Tod Randall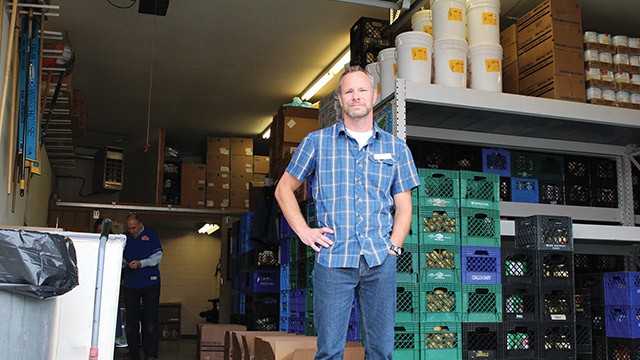 Tod, UGM warehouse supervisor, oversees the receipt and dispersal of food donations (an almost $2 million annual value). He sees the scriptural storehouses of heaven open and blessings pour in to provide for the poor and homeless on a daily basis.
"Where I come from, you earn everything you get, you work for everything you get, and you know, nothing happens unless you make it happen…But that's just not true. I'm not saying hard work isn't a part of it. Of course it is." But what Tod has come to recognize is that God gives us all kinds of good things we have not earned, things we did not make happen.
"Once I really got a hold of how much comes in as far as donations, I could not believe how blessed we are as a ministry. It's amazing, obviously."