A common thread among many people who enter the LIFE Recovery program is an absent or abusive father. Samantha's story reflects the devastating effects of fatherlessness on children, and on the adults they become.
Samantha was 6 when her mom took the kids and left her dad, who had abused them all. Her parents were both addicts, using drugs to cope with their grief from the sudden death of another child.
Samantha's childhood was a blur of moving, running away from problems, never putting down roots.
"We would just move on the drop of a dime. I never made friends in school."
Looking back, Samantha understands that their constantly unsettled life was just her mom doing what she thought was best at the time.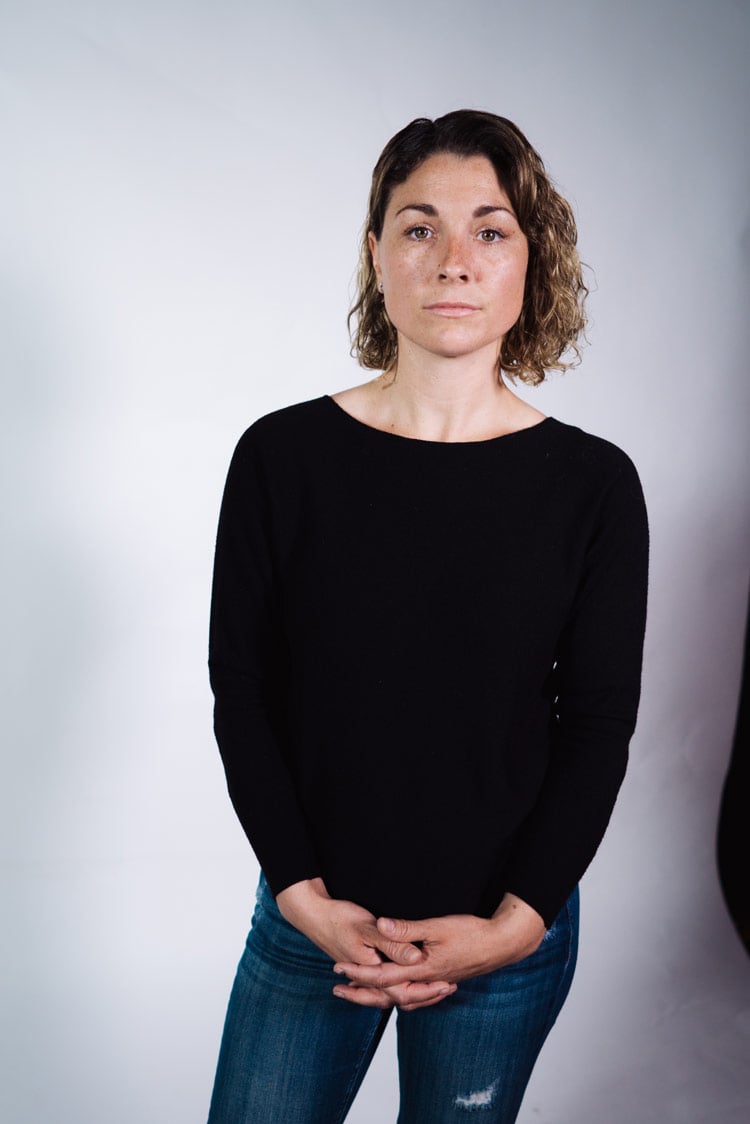 "My mom was very self-sufficient: 'We're doing this, we don't need anybody's help….Don't ask for help, don't burden people who don't really care.' And those are really false beliefs, because people do care."
Finally, Samantha's mom did ask for help, entering Anna Ogden Hall in the infancy of UGM's Women's Recovery Program. Samantha was 14.
"I remember pulling up in front of Anna Ogden Hall thinking, 'Oh my goodness, this is a mansion.' We'd lived in many homeless shelters. This was different."
Underneath the surface
The program changed her mom's life and provided some other positive influences. But even though she began her relationship with Jesus at that time and was doing well for several years, Samantha didn't realize how deeply her childhood experiences had affected her. Despite his heavy faults, Samantha longed for her father's love. "I believed for a long time that I wasn't enough, which is why my dad didn't stay or didn't fight. He never sought us out."
At 20, she met her first boyfriend. At first, just being wanted and pursued by a man swept her off her feet. But he was an alcoholic, and she was vulnerable.
"I had never dealt with abandonment issues, unworthiness, hopelessness from not having a father, from coming from such a dysfunctional, broken family. … Coming from a long list of alcoholics, it didn't take long for me to take on that path with him. And it was fun for a while – it wasn't scary or dangerous....eventually, it got out of control."
The relationship became as abusive as her parents' had been. Over eight years, she was stuck in a toxic cycle: She left several times, stayed at the Crisis Shelter and even made plans to move out of state, but she would always end up going back to her boyfriend, who also became the father of her two children.
"The unhealthy part of me that hadn't worked through stuff and hadn't done any healing was stronger than the logical side that knew this was dangerous and this isn't what God had for me. … Even though it was horrible, it was still meeting some small need from childhood that I desperately needed, that I had longed for forever."
Samantha ended up crying out to God to do "something extreme," and her prayer was answered. All within a few days, her boyfriend went to jail, she got into a car accident while driving intoxicated, and authorities took away her children.
"That was a pretty pivotal point for me – the pivotal point. … It was painful, but it was necessary and it has been the best thing that's ever happened to me. It changed my life."
Samantha knew where to find help, now that she was ready for it. She went to Anna Ogden Hall.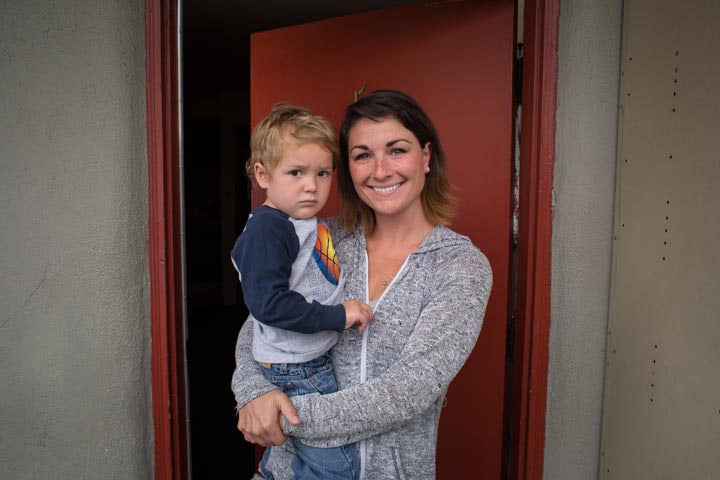 "I needed to be surrounded by people who would encourage me to call out to God. … And then the other thing I think I needed was just understanding. I'm someone who values being understood pretty highly. I don't necessarily want someone to fix my problems, I just want them to understand me."
And love. Being surrounded by people who genuinely loved her made a huge difference. She began to understand "that I was worth it, that I was valued, that I was important, that I was totally loved just as I am."
A chance for a healthy life
That's making all the difference for her family's future. Samantha's daughter, Evelyn, was still a baby when she rejoined her mom at UGM, but 5-year-old Landon remembers more. He struggles with anger, which is an ongoing challenge as it triggers Samantha's memories with her ex. It isn't easy, but she tries not to dwell on the things she can't control.
"I just have to do what I know how to do, which is love [Landon] well. Be consistent. Be healthy. Don't drink. Be there."
And while she still faces challenges as a mother, a student and a person, Samantha is thankful for the healing God is doing in her family. Her ex is even maintaining his own sobriety, so her kids have a good relationship with their father.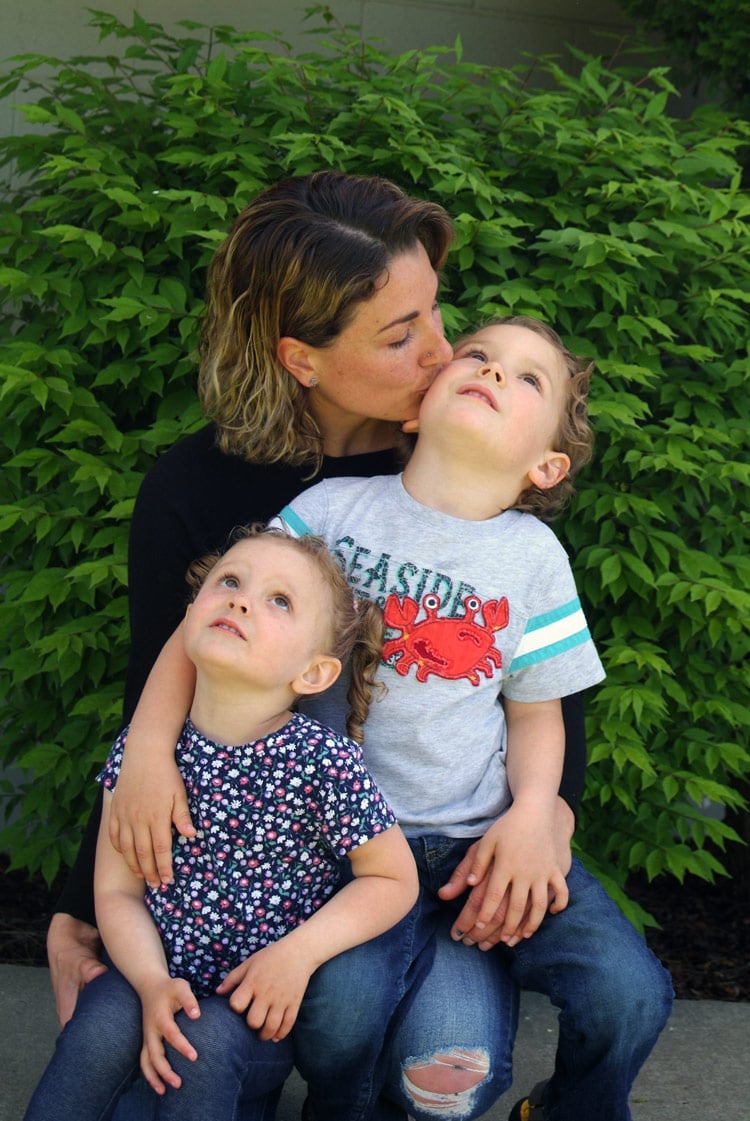 "The beautiful thing is that I did it so much sooner [than my mom]. My kids were 3 and 1 when I went into Ogden, and I'm giving them so much more of a chance for a healthy life."
Samantha's mom is now her greatest supporter and friend. Looking back on her own journey and her mom's, Samantha finds encouragement and hope.
"It's so easy to judge. But I feel blessed that I have a mom, that I see her heart and I know how good she is, and yet she still did those things, she still was the person she was. But those are behaviors. That's not who she is. Those were symptoms of a deeper issue, a heart issue. So I feel comforted by her, knowing that I, too, can have that kind of recovery."
Samantha's going to college, and she's not sure exactly where her future career will take her. What she does know: "I just want to help people. I really want to help people who have struggled in the way I have struggled."
"I wake up every day and I don't have regret from days before. I wake up and I look at my kids and I think, 'Man, I'm so glad I'm not hung over.' So glad I can cook breakfast for my kids. Little things like that just make my life so rich."
We're featuring stories of our Commencement honorees this month. You can hear more inspiring stories of transformation, and encourage these amazing overcomers, by joining us at the Commencement. Find details on our Events page.