Dr. John Wolfe's family has partnered with UGM in one way or another for decades. His father was an advocate for getting medical clinics at UGM shelters; he and his wife have given to UGM and have volunteered at Anna Ogden Hall on many occasions. In his professional life, Dr. Wolfe is an expert in neuropsychology.
"Neuropsychology really is a narrower part of the field where most of the people I see had something happen to their brain. Sometimes it's a stroke, sometimes it's a traumatic brain injury, sometimes it's a condition they were born with in some way, shape or form. But it all has to do with understanding the brain and how it impacts how we relate to the world around us."
Dr. Wolfe has seen firsthand the challenges people face when they've experienced trauma to their brain through physical injury, substance abuse, stroke, or any combination of traumatic events.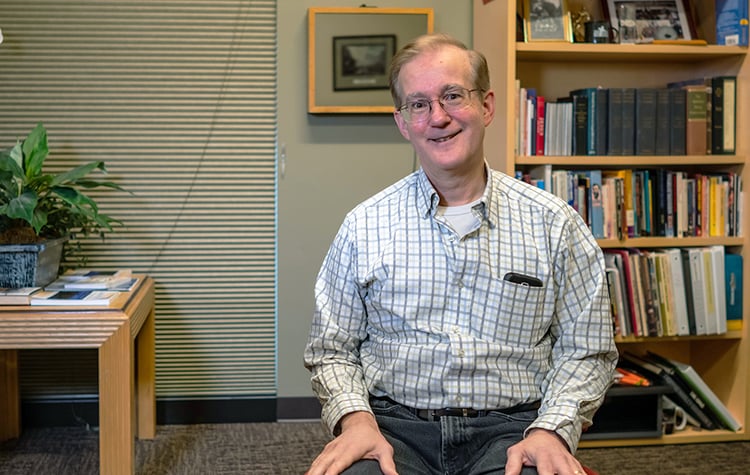 The importance of his work hit close to home when Dr. Wolfe's wife was in a car accident that destroyed her car, left her with five fractures, and set her on a three-month road to recovery. "It turns out," says Dr. Wolfe, "the individual who caused the accident had some mental health issues and had some substance abuse issues; both of which came to light in the court. And as a result of that, he ended up with some felony charges."
Because of his relationship with UGM, Wolfe had a different reaction that many of us might. Despite the hurt, pain, expense, and difficulty the situation caused, both he and his wife wanted to see the driver recover from the event and move forward with his life. They suggested to the court that the driver go through the Mission's LIFE Recovery Program. They advocated for him because they knew he would face difficulty when he got out of the criminal justice system. "The Mission program, they'll help him get a job, and they'll help him find housing. It's not going to be perfect, but it will get him moving in an upward direction to the extent he wants to..." [Ultimately, the gentleman in question did not come to UGM.]
"My experience has been, when [individuals] were four and five years old, their life goal was not to be a criminal. Their life goal was not to become a meth-addict…Sometimes it's psychological trauma, a biological trauma... There are issues of abandonment, abuse, neglect..."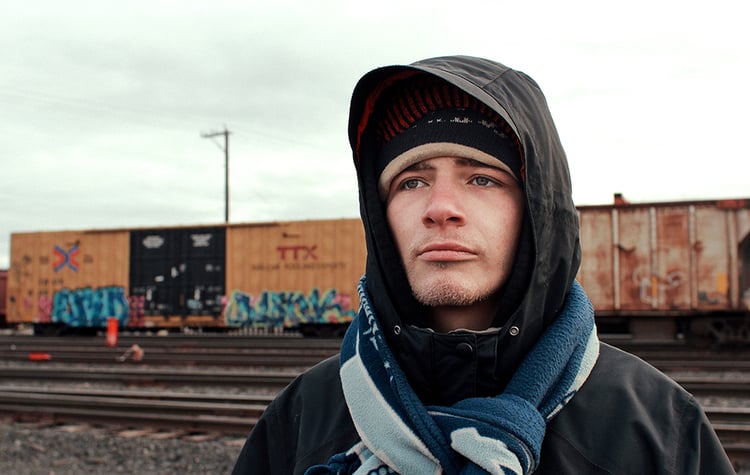 Mental health care professionals have known since the late 1970's that people recovering from addiction have better outcomes when their treatment approach is designed to heal them physically, mentally, and socially; and does not focus solely on the symptoms of brokenness, like loss of housing or loss of a job. Dr. Wolfe refers to this type of approach as the "Bio-Psycho-Social" model, which he says makes a big difference in long-term recovery.
Both the Men and Women's Recovery programs at Union Gospel Mission take recovery as a "whole-person" to heart. The process takes into account the emotional, physical, social, and spiritual areas of their lives. "It's easy to be pretty angry at the guy," Wolfe says, but he also knew that the Men's Recovery Program at Union Gospel Mission would have allowed the driver a recovery option that would deal specifically with substance abuse alongside a community of people ready to invest in him now and through his progress. A program that would offer help from professionals at the Mission and a supportive Christian community. Wolfe says, "the community itself has power."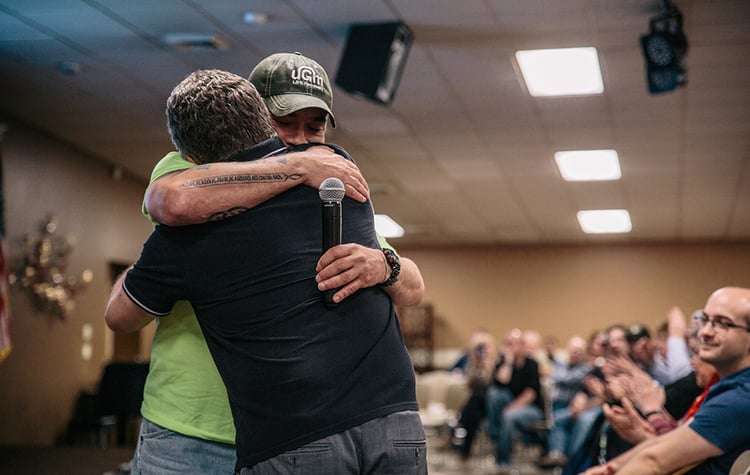 One aspect that makes the program effective is the gradual steps of accountability that guests take throughout their recovery. Importantly, if the driver was able to go through the program, Wolfe says, "He would be able to work through stages in which he had greater responsibility and greater freedom."
The recovery programs at UGM address medical needs, vocation, and housing as guests make progress forward, but what makes them different than other Bio-Psycho-Social-based treatment approaches is that the foundation for recovery is a belief that each person is created in the image of God, and so, has value, and purpose.
"The Union Gospel Mission in my opinion adds that fourth dimension which is the spiritual dimension. And it recognizes that we are uniquely created in the image of God. And God needs to be a part of that equation in terms of ultimate healing…within the larger Christian community; there is a place for people to have reconciliation with God, with their family— with society. And as a Christian community, we should be the great reconcilers."
Dr. Wolfe remembers one young man, Justin, who went through UGM Recovery after a stint in jail. Dr. Wolfe had been his youth leader in Awana and remembered him as the kind of kid who brought his books with him after school to make sure he had enough time to study. When Wolfe knew him, he was working toward a scholarship at Washington State University.
In early adulthood, however, Justin was still wrestling with anger from a traumatic childhood. He made some poor choices when he left for college and fell into a gang lifestyle, ending up with multiple felonies. He needed help to get back on track. Justin was encouraged by his former church community to go through the Recovery Program at UGM. Dr. Wolfe says he saw a huge transformation in Justin's life, especially through the supportive Christian community it offers.
"I think," says Wolfe "[the community] is why a lot of them made it through in that particular group of guys. And that's hard to manufacture…And I think a lot of that has to do with the work that God does in peoples' hearts and lives. I mean that's the common denominator."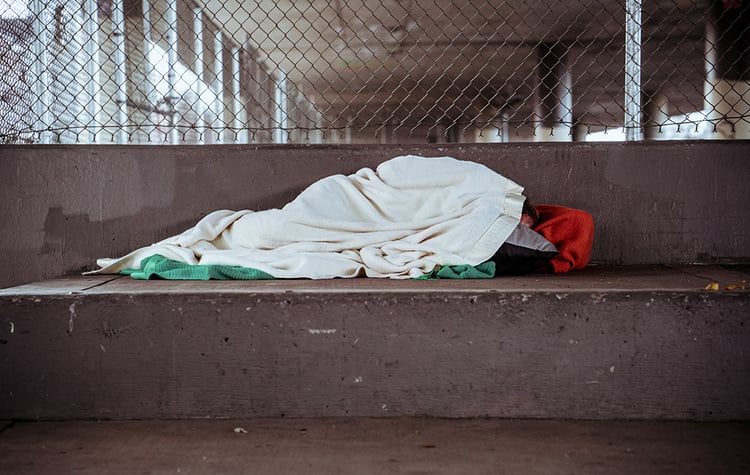 The news in the Spokane area has been inundated with stories about the issue of homelessness. There are debates from politicians, service providers, advocates, people experiencing homelessness and community members who are concerned both about the people, and the impact on businesses and safety in the downtown area. We know so many are seeking answers on how to help.
Once a year we host an event to bring the community into discussion on homelessness called, The UGM Gathering. This year, our guest speaker, Tonier Cain will talk in depth about why understanding the whole-person (the person who may be homeless, addicted to drugs, in and out of jail, or, struggling to hold down a job) is so important for successful recovery. If you want to learn more, we hope you'll join us online in April for the UGM Gathering. Stay tuned on social media and our website for further details.
If you're interested in UGM's approach to homelessness, download our free e-book, God Loves the Poor.