15 years ago, Pastor Danny Green introduced UGM to Celebrate Recovery, a Christocentric approach to addiction recovery.
Danny is the pastor of Family of Faith Community Church, a ministry dedicated to welcoming the broken and addicted in the community. As he says, "We're not a hotel for the saints, but a hospital for the sick."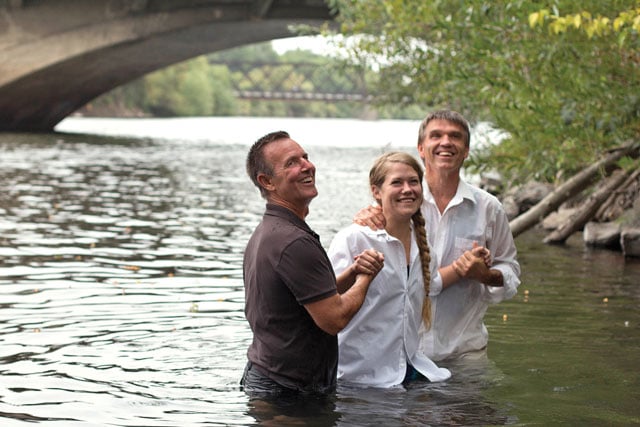 He explains that the similarities in UGM's and Family of Faith's missions create a natural partnership, "We're like-minded." Family of Faith leads monthly worship services at UGM chapel, transports interested UGM residents to Celebrate Recovery meetings each week, and holds baptisms at the Men's Shelter each year.
The church was originally inspired by Pastor Danny's own recovery.
For years, he was a drug and alcohol addict, eventually losing his wife, his kids, and his job. When he found himself in jail, he decided it was time to change. His transformation set in place a domino effect. He and his wife got remarried, began to throw themselves into ministry, and later started Family of Faith.
Considered the "Recovery church in Spokane," Family of Faith offers the poor, broken, and addicted an accepting environment where they can hear the gospel, feel supported, and begin to change.
With a heart for Spokane and for those who are, like himself, in recovery, as well as a desire to see them freed from addiction, Pastor Danny and Family of Faith believe in what UGM stands for and come alongside the Mission to help men and women break the cycle.