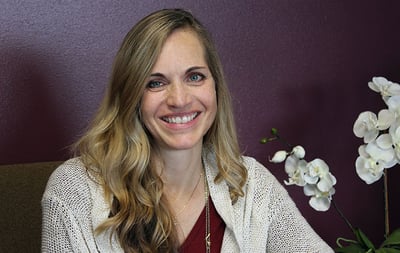 By Kirste Richards, LIFE Recovery Intake Counselor, UGM Center for Women and Children
-
One of the first things a woman hears when she comes to a program orientation at the UGM Center for Women and Children is that the goal of our recovery program is to "provide a safe and healing environment for life transformation."
What is life transformation?
Life transformation is change from the inside out. It is exchanging living out of fear for living in the freedom that comes from trusting Christ. It is laying down old ways of thinking and choosing to embrace new ways of making decisions. It is identifying lies we have come to believe and replacing them with the truth about ourselves and God. It is becoming aware of our emotions and relational patterns, then choosing to respond out of love instead of self-protection.
This kind of internal change affects all aspects of a woman's life: physical, mental, emotional, relational and spiritual. The natural result of a transformed life will include moving towards sobriety, stable relationships and health, but it is much more than abstaining from a substance or making an outward change.
How is transformation different from conformity?
A scripture that is frequently referenced at UGM is Romans 12:2: "Do not conform to the pattern of this world, but be transformed by the renewing of your mind."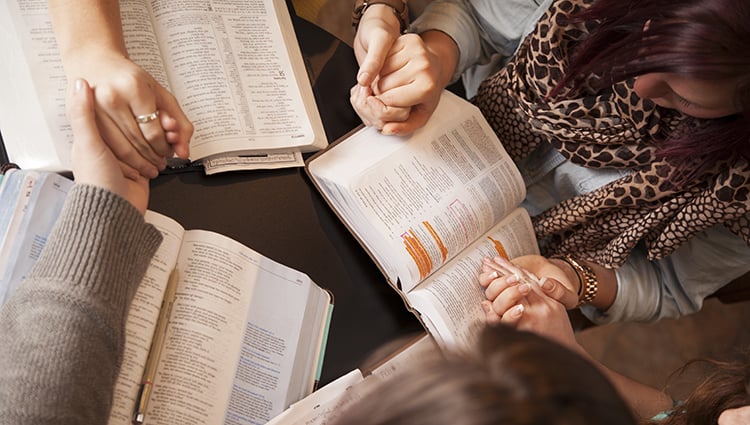 Conformity is when we change because something outside of us is pushing us to change. If we want to change someone's behavior, we can exert external pressure by imposing consequences on the behavior we don't like. The change in behavior produced is based on fear or avoidance rather than an intentional choice to do things differently. In this case, there is a motivation to find a way to continue in the old behavior without receiving the consequences (ie: not getting caught) and the behavior change usually only continues as long as the consequences are in place. True transformation comes from within and the resulting new behavior is sustained even when there is outside pressure to give it up!
Conformity sounds like:
I have to...

People say I should...

Everyone says I need to...

Someone will be mad if I don't...

I will be in trouble if I don't...
Transformation sounds like:
I choose to...

I want to...

This is important to me...

I really value this...

I believe this is the best...
Transformation involves a change of mindset, affects all areas of our lives and leads to lasting change. It is evident no matter where we are, who is looking, or what time of day it is. Conformity, on the other hand, only touches the areas that are externally monitored or controlled.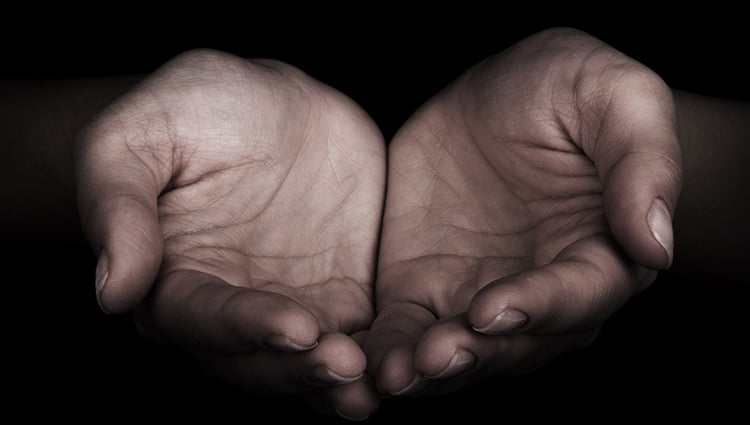 What does life transformation require?
Addictions are a way of coping with problems and pain so freedom from addiction requires new healthy ways of coping. True transformation requires knowing that there is another way to cope and believing that we have power to choose the new way. Recovery program residents know that they do not have this power in their own strength, but as their understanding of following Christ grows, they learn that "God has not given us a spirit of fear, but a spirit of power, love and self-control" (2 Timothy 1:7).
Life transformation requires letting go of what we have depended on for security and taking the risk to depend on God and His ways instead.

Life transformation requires facing problems and resolving them instead of avoiding them and hiding them.

Life transformation requires moving out of isolation and hiding, into building relationships with accountability.
Ultimately, life transformation requires openness and trust ... and a safe environment where that can grow.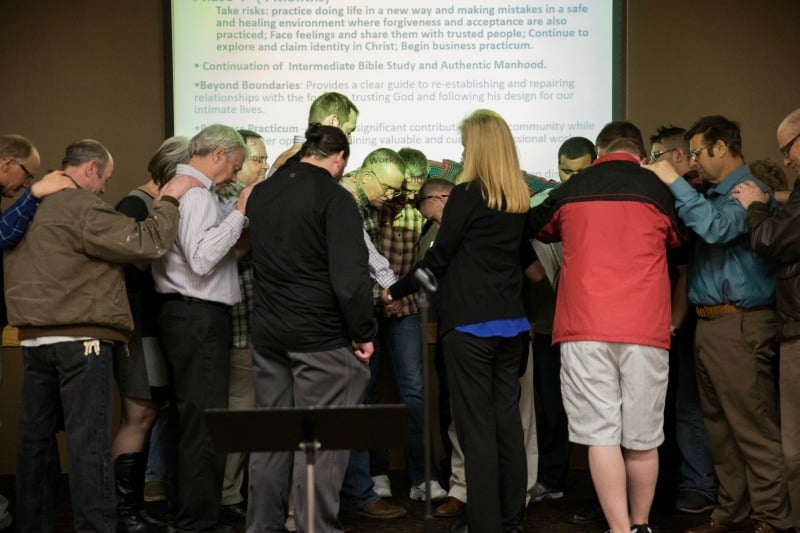 In what ways does the recovery program assist with life transformation?
External change follows internal change, so a focus of the recovery program is to help women explore what is going on in their internal world. Without focusing on rules or punishment, the program allows a woman to experience and identify natural consequences, evaluate her choices, and discover the thoughts and emotions behind them in an emotionally safe environment.
Through education, Biblical counseling and community living, the LIFE Recovery Program assists women in understanding their past, their belief systems, their emotions, their relational patterns, their individual gifts and talents, and their values. Individual and group counseling using the Genesis Process Relapse Prevention workbook is a cornerstone of the recovery program in which women explore their life choices. They look back at what they have experienced in the past and the choices that they made in response. They look at the choices they are making in the moment as they go through the program. They identify the choices they want to make in the future and create a plan to make that a reality.
The recovery program also helps women begin developing life habits that will support their new choices. External changes like a structured routine, physical fitness, accountability, and meaningful employment lead to life stability and fewer crises. This gives women time and energy to think about their choices and make internal changes that make it possible to sustain long-term stability.
How is the value of "life transformation" relevant to all of us? How is it different for each person?
All of us who are following Jesus are on the same journey of being transformed into Christlikeness. Transformation happens in our mind, and is evident in our behavior. As we are transformed in His image, we will exhibit the fruit of the spirit: "love, joy, peace, patience, kindness, goodness, gentleness, faithfulness and self-control" (Galatians 5:22). It is a result of our moment by moment choices to trust God that these things grow in our lives and as we experience them, we have clear minds to make choices to continue walking in them.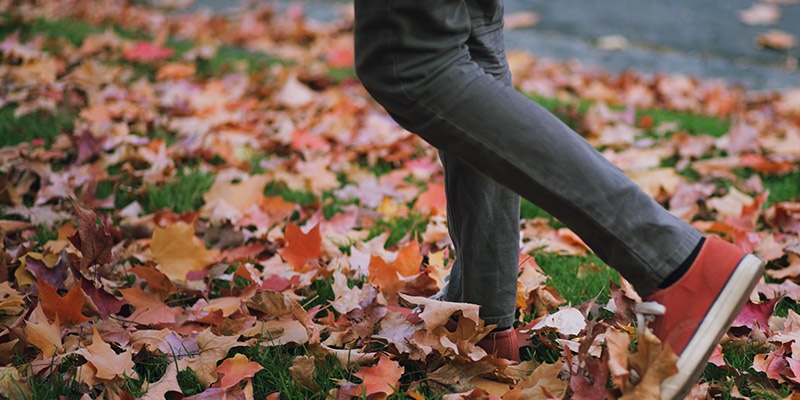 The reality for our residents and anyone struggling with addiction is that their destructive coping behaviors can be a matter of life or death. Addiction affects the reward center of the brain so that, when triggered, an addict's brain sends messages that it needs the addictive substance or behavior for survival when the truth is just the opposite. In essence, when panicked or overwhelmed, the brain is telling the addict that there is no choice.
We all have behaviors that we have learned to use to cope with stress and hurt. The Genesis Process used in the UGM recovery programs is helpful to all of us in identifying and changing our negative coping behaviors. Internally, the transformation process is the same for staff, volunteers, donors and residents. . .and the apostle Paul who said both, "what I want to do I do not do, but what I hate I do," (Romans 7:15) and "we all are being transformed into His image" (2 Corinthians 3:18).
Where are you on this journey of life transformation? What choices are you making based on fear and conformity? Which of your choices are based on love, power, and self-control?
If you are interested in joining a Genesis Process Group, please visit genesisprocess.org. If you'd like to be transformed while helping others, come to a volunteer orientation!